TECO Rolls Out Smart UVC Disinfection Robot
2020/07/03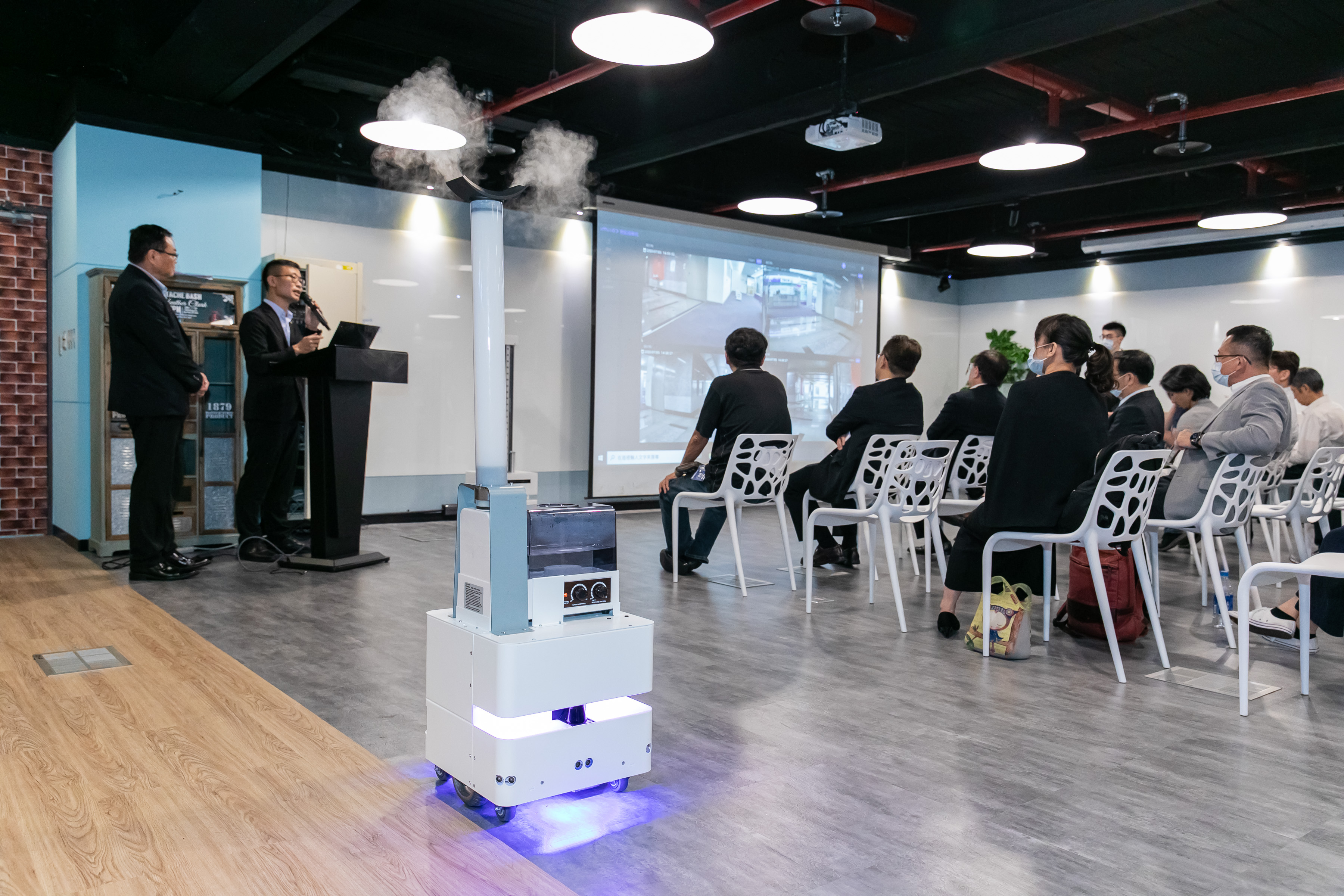 Amid the global effort to contain the COVID-19 pandemic, TECO Electric & Machinery has rolled out smart UVC disinfection robot, on the heels of its meal-delivery robot and dish-collecting robot.
The robot and an multi-vehicle operation system are the highlights of an exposition held by the company on July 3, which showcases the company's R&D results in the recent three years for representatives from telecom carriers, manufacturing service providers, system integrators, and logistics firms.
The UVC disinfection robot is mounted on the company's self-developed automated guided vehicle (AGV), similar to meal-delivery robot, which was granted silver prize of Taiwan Excellent Awards following its launch in 2018, and dish-collecting robot. It has been applied in local mass-transportation vehicles and some factories.
The company's service-type robots have strong edge, thanks in part to the advanced AGV, which, with a load capacity of 600 KG, has been applied in industry and logistics/warehousing. It is furnished with a unique retrievable lithium-battery set, featuring a battery management system (BMS) and capable of over eight hour operation on full charge. In addition to replacement with a fully charged battery, the battery can also be charged automatically or manually, to meet the need of around-the-clock operation. The AGV also boasts a self-developed multi-vehicle management system and a customized application system, capable of combining existing WMS/MES to carry out multi-destination delivery in a field, plus the capabilities of mapping and positioning and dynamic barrier avoidance.
The smart UVC disinfection robot can sterilize a large field with LED ultraviolet light or with disinfectant via a 3D-printed two-way or 360-degree nozzle. The robot can be controlled remotely and can suspend its operation automatically, when detecting persons passing by. The LED UVC tube has been certified for safe application in restaurants and other service outlets.
Visitors have shown strong interest in the exhibits at the exposition. Some, for instance, hope to combine the AGV with 5G to provide multiple services, while cloud-end and IoT operators are interested in TECO's smart-factory solution. TECO points out that in combination with robotic arm, lifting jack, and conveyor, the AGV can be applied in semiconductor production line, logistics, and factory automation. In addition, in conjunction with VPN virtual network, it can carry out the function of remote monitoring and operation and can be upgraded for 5G application.
TECO notes that given development trend of AGV, the company will continue developing various kinds of service robots, via modularized and structured design.