TECO Poised to Step Into Electric-Car Motive-Power Market in 2020
2020/02/13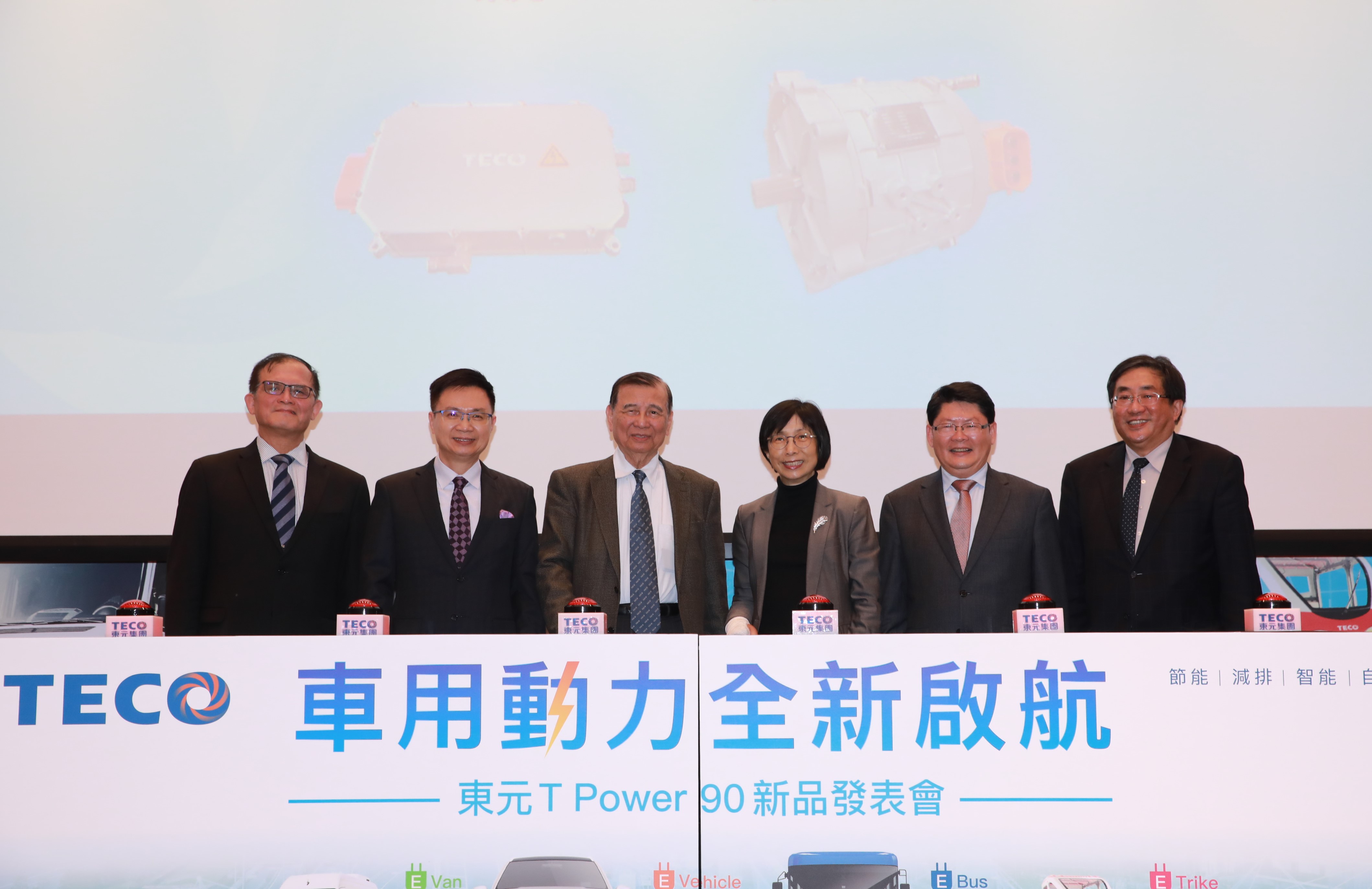 TECO Electric & Machinery rolls out T Power 90 motor and driver for electric car at a press conference on Feb. 12, marking its foray into the electric-car motive power system market, the first among Taiwanese firms.
The company will target India, ASEAN, and Asia-Pacific for the own-branded key components of electric cars.
The development of the two key components took one year, with the financial backing of the Ministry of Economic Affairs (MOEA) under the auspices of the "Technology Development Program." In addition, the company has collaborated with the Mechanical & Mechatronics System Research Laboratories (MMSL) of the Industrial Technology Research Institute (ITRI) in the development of the driver.
The 90 kW high-efficiency T motor, along with its controller, is meant mainly for application in electric passenger cars and commercial vehicles, facilitating stable and quiet driving, plus strong slope-climbing capability, thanks to its high torque, and longer cruising range than rival products. The motor has a patented low-electromagnetic and low-noise design and is of compact size and lightweight. In addition, it is very safe, due to a highly reliable built-in diagnostic software capable of preventing unexpected acceleration, deceleration, and loss of power, in conformance to ISO 26262 auto safety standard. With a modularized design, capacity of T Power 90 can be adjusted within a range of 50 kW-120 kW.
In fact, backed by its related technological and manufacturing strength, TECO has been engaged in the auto motive power market for years, having collaborated with manufacturers of passenger car, bus, and motorcycle, including a renowned European industrial group. Sophia Chiu, TECO chairman, points out that TECO is confident to become a local bellwether for electric-car motive-power systems, making a stride in materializing the corporate vision of "energy conservation, emission reduction, smart application, and automation."