TECO Included in S&P Global Sustainability Yearbook
2021/02/22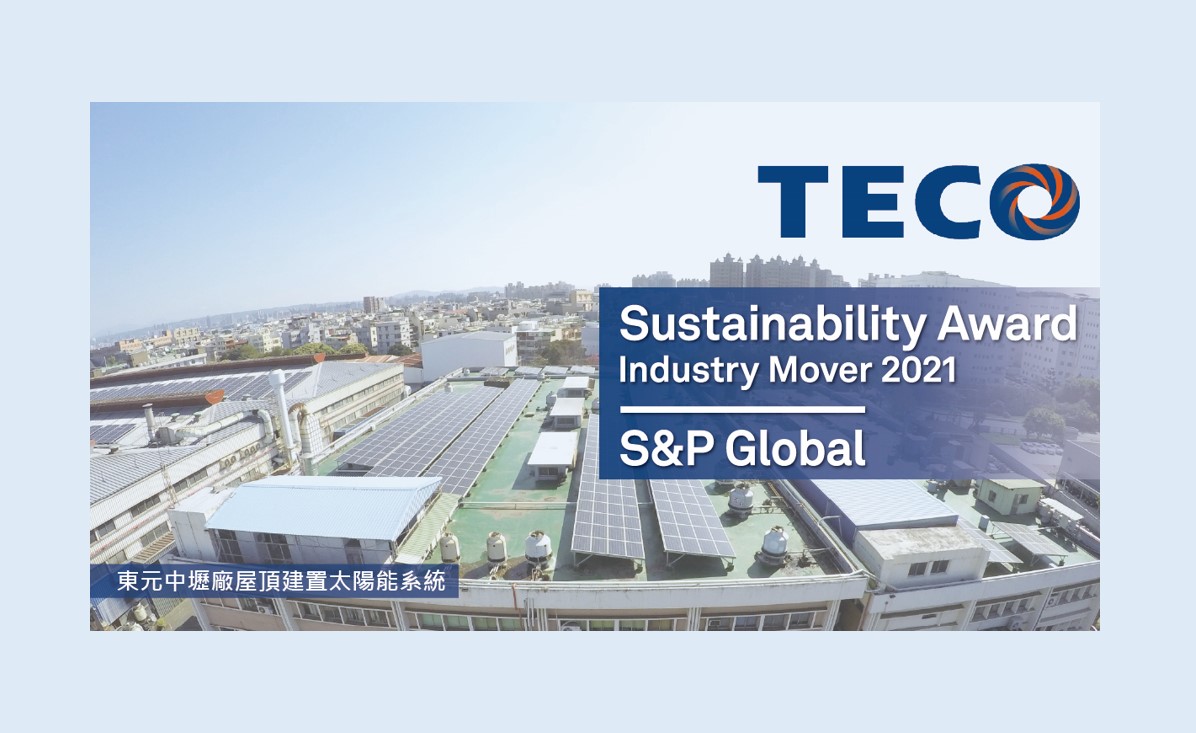 Following its incorporation into the 2020 DJSI (Dow Jones Sustainability Index), TECO Electric & Machinery has been granted "Industry Mover" status in S&P Global 2021 Sustainability Yearbook, in acknowledgement of its remarkable performance in sustainability, especially in the fields of innovation management, human capital development, and occupational health and safety. 
The inclusion of TECO in the yearbook represents that the company ranks among top 15% in its industrial sector worldwide in the evaluation of the yearbook, which covers more than 7,000 enterprises worldwide.
Meanwhile, TECO has kicked off its 2021 operation with a good start, scoring 8.22% year-on-year sales growth in Jan., noticeably in the Asian market. TECO attributes the robust growth to warm market reception to its green products, such as high-efficiency energy-saving motors and green home appliances, both boasting 60% output shares. In addition, TECO has been granted "top 50 for CSR" award for seven consecutive years, on top of top 5% in TWSE corporate governance evaluation for six years in a row and first constituent stock among Taiwanese electromechanical enterprises of DISI Emerging Markets Index. In recent years, the company has spared no effort in developing renewable energy-related products, including e-car powertrain, PV power stations, and onshore engineering of offshore wind power. Sophia Chiu, chairman, remarks that sustainable development and corporate value is supplementary and quest for environment friendliness is conducive to corporate benefits, creating a ESG (environment, social, governance) environment and realizing the corporate vision of "energy conservation, emissions reduction, intelligence, and automation."