TECO and MVOW Sign MOU for Localizing Wind-Power Supply Chain
2018/05/15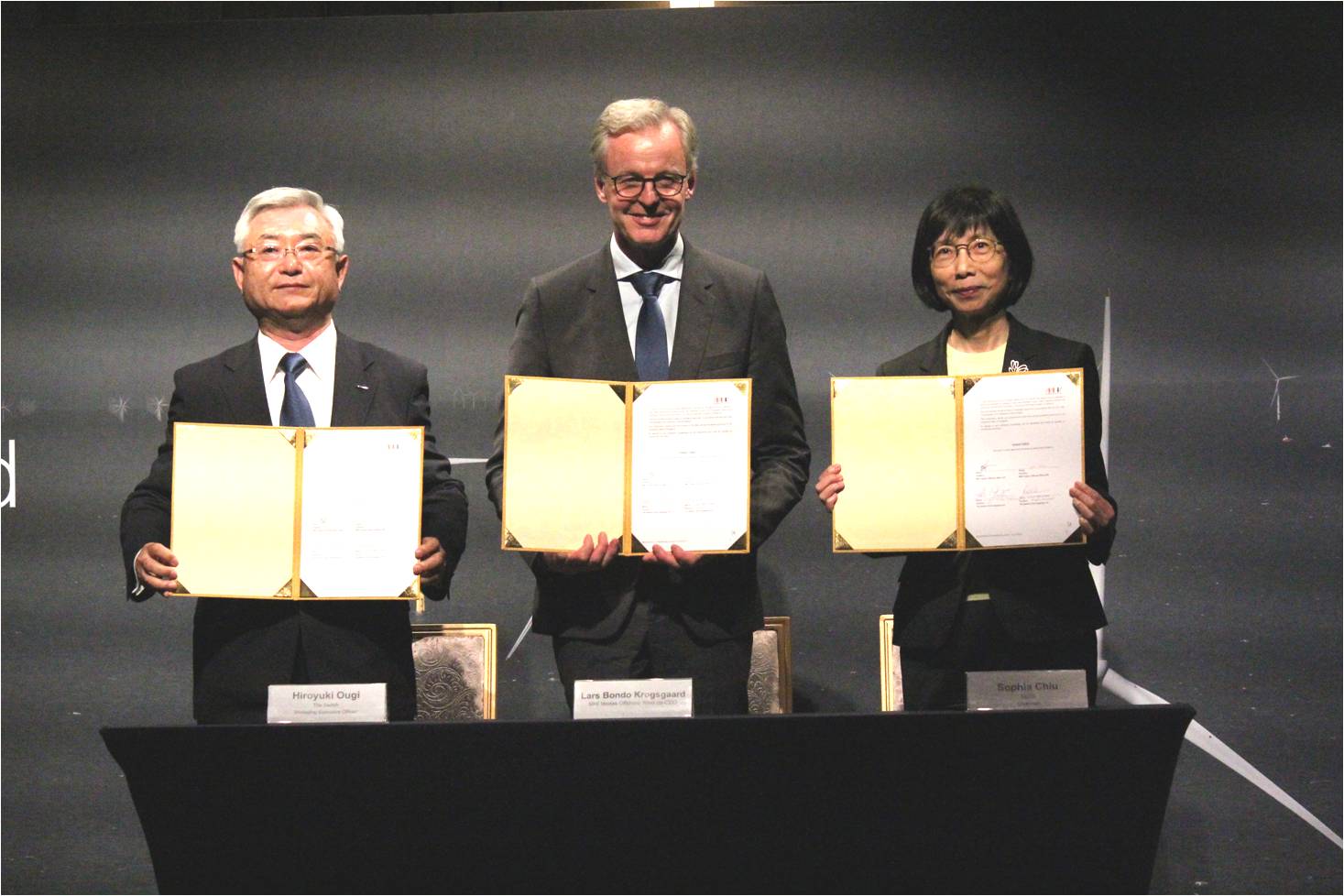 May 15, 2018--TECO Electric & Machinery, Taiwan's largest manufacturer of rotary electric machines, and MVOW, a major international supplier of offshore wind-power systems, signed an memorandum of understanding (MOU) for cooperation on May 15, according to which TECO will produce generators for 9.5 MW and other wind turbines, contributing to the localization of offshore-wind power supply chain in Taiwan.
TECO pointed out that the MOU results from near one year of talk, when MVOW officials came to Taiwan many times for field study, highly acknowledging TECO's strength in design, manufacturing, and testing. A prototype for offshore wind-turbine generator is expected to be completed by 2020 for third-party certification before its inclusion in MVOW's supply chain. Scale of domestic market for the generator is estimated at several hundreds of units. The progress will be one step ahead of the government's schedule for introduction of key components and parts, as well as MVOW's localization schedule.
  Sophia Chiu, TECO chairperson, pointed out "Wind-turbine generators to be manufactured by TECO target not only Taiwan but also other markets in Asia-Pacific, including Japan, South Korea, and Southeast Asia." The generator project is the first step of TECO for foraying into the realm of offshore wind power, with future plans including power control panel for turbine and assembly of wind turbines, with scale of business opportunities topping NT$3 billion. Taking advantage of its experience as general contractor for substation projects of state-run Taipower, smart electromechanical monitoring system, and capability for manufacturing power equipment, TECO also sets sights on engineering projects related to onshore substations of offshore wind power. Sophia Chiu pointed out confidently that only via local assembly of wind turbines by system manufacturers in Taiwan can local supply chain be established, leading to the localization of related technology and manufacturing and maintenance capabilities. With technological strength and intention, TECO will join hands with the partner in pushing localized production of wind-turbine components and parts.  
TECO has been engaged in wind power for years, mainly for producing onshore wind-turbine generators, with complete product lineup, including traditional double-red and new-generation permanent-magnet generators, all with actual application records. The cooperation with MVOW represents a major stride for TECO, as generators for offshore wind turbines are several times larger in capacity than onshore models, in addition to strong anti-corrosion capability and higher power density (meaning compact size and lighter weight).
A joint venture between Vestas of Denmark and Mitsubishi, MVOW is a topnotch supplier of offshore wind-power systems, capable of turning out offshore 9.5 MW wind turbine, the largest capacity now. It has signed MOU with TECO, due to significant wind-power potential of the Taiwan Straits.