TECO Electric & Machinery Co., Ltd. Statement
2020/09/02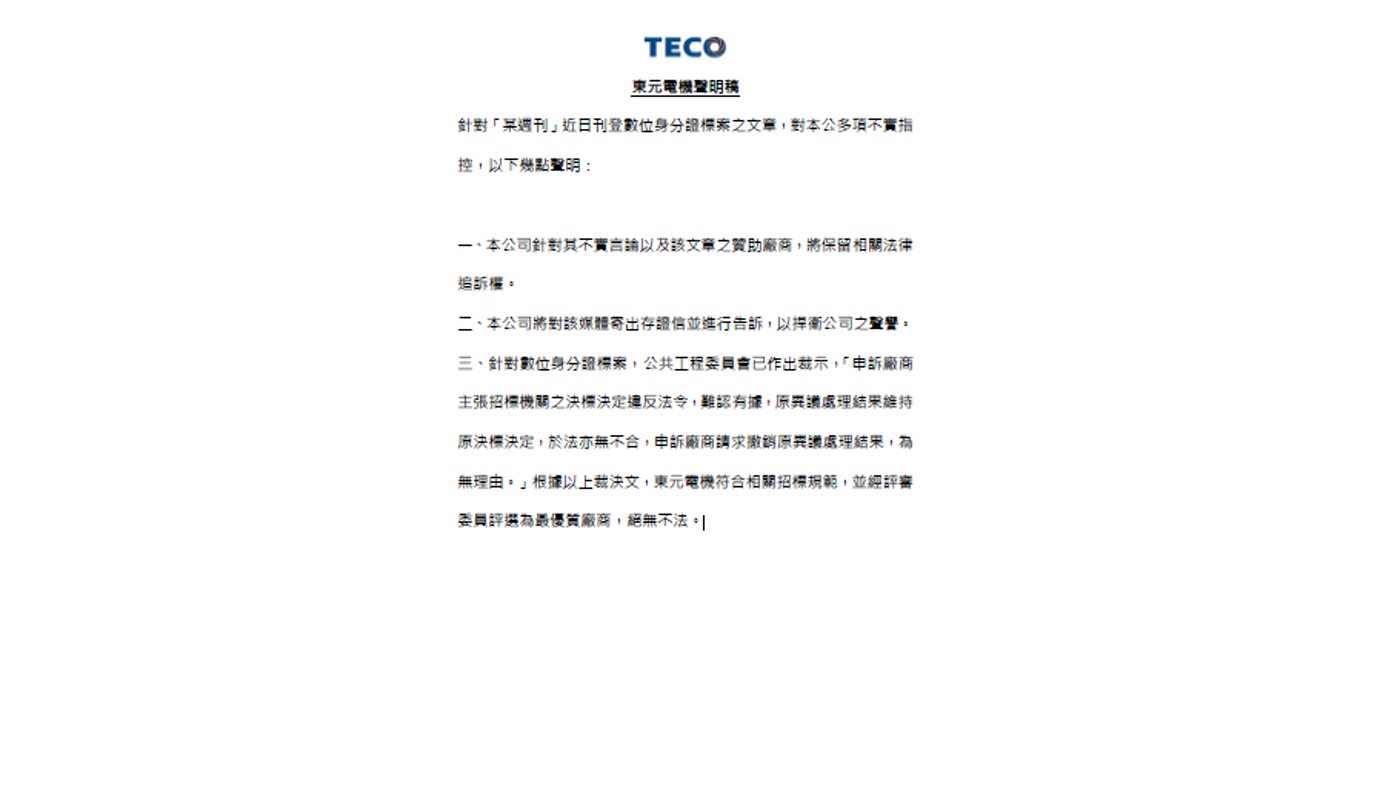 TECO Electric & Machinery Co., Ltd. Statement
Concerning the false accusations in an article on the digital ID card project run by a weekly recently, TECO would like to make the following statement:
1. The company reserves the legal right to sue the author and the sponsor of the article.
2. The company will issue a legal attest letter to the media and sue it, to safeguard the company's reputation.
3. The Public Construction Commission, under the Executive Yuan, has rendered a ruling on the appeal for bidding outcome for the digital ID card project: " "There is no solid evidence supporting the allegation by the appealing firm concerning the illegality of the bidding outcome made by the host of the project. Therefore, the request by the appealing firm to invalidate the outcome is groundless." It is evident that TECO tender conforms to the tender specifications and its selection by the evaluation committee as the winner for the open bidding is absolutely legal.