TECO Rolls Out Bacteriostatic, No-Contact Home Appliances
2021/03/18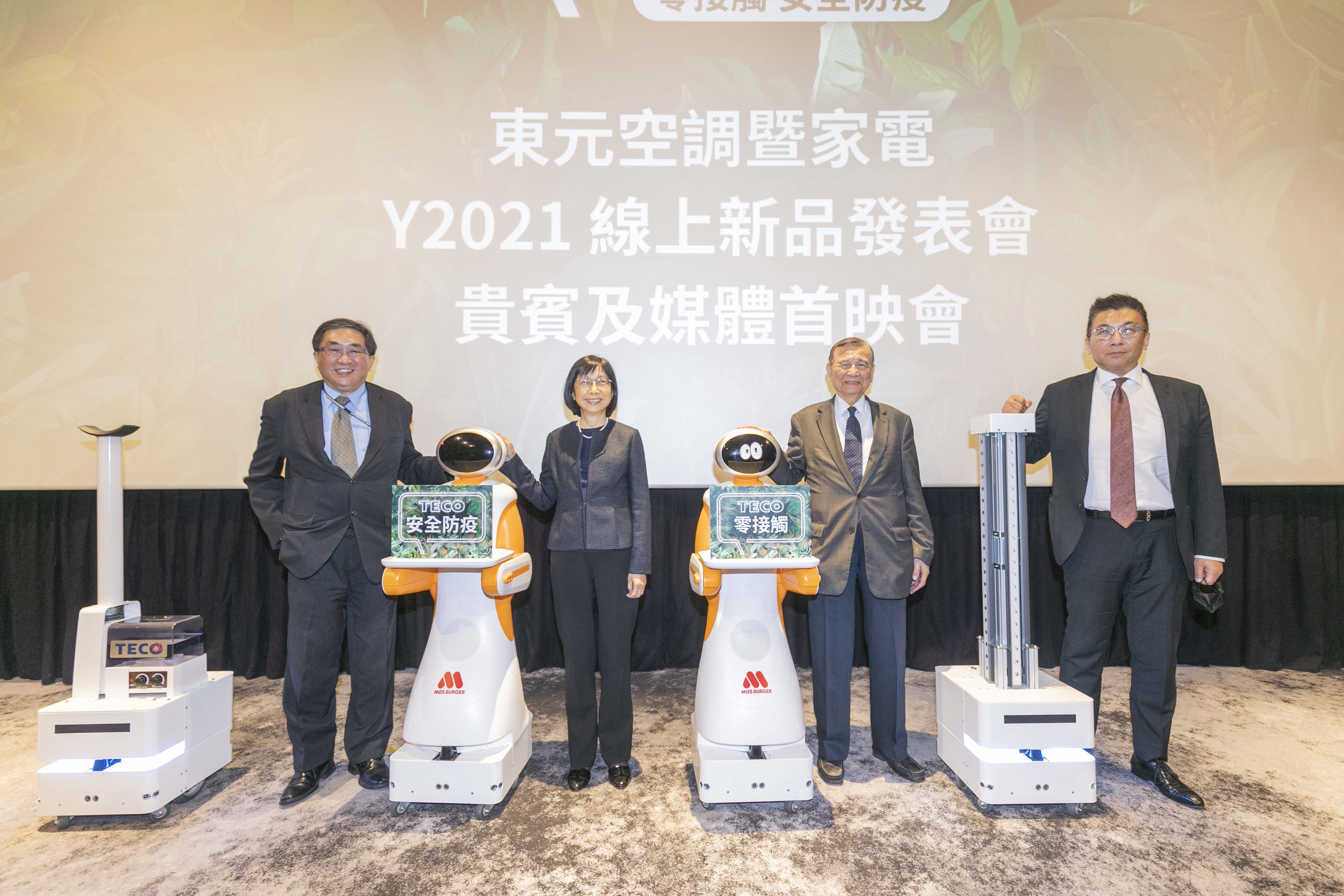 TECO Electric & Machinery has rolled out a series of home appliances with disinfection functions, appealing to consumers' heightened sanitation awareness in the post-epidemic era.
The company unveiled the new products in a 30-minute film at a press conference for presenting 2021 new products, including air conditioners with separate compartments and bacteriostatic function, large-capacity refrigerator with deodorant function, and washing machine capable of removing dust mites with high temperature.
Sophia Chiu, TECO chairman, points out that the new products will be valuable additions to the company's green home appliances, which now have 60% output share, a major force behind the company's robust performance amid pandemic last year. Chiu stresses that TECO aims to not only retain its status as the leading indigenous brand but also fulfill its corporate sustainability vision of "energy conservation, emission reduction, intelligence, and automation."
TECO notes with an eye on consumers' multiple needs for work, shopping, learning and entertainment, the company's air conditioners feature an attached air-filtering module, capable of removing dust mite and inhibiting bacteria in inflowing air entirely, on top of energy recovery ventilation and bacteriostatic air purification box, which can inhibit biological pollutants in the air (mold, mildew, fungus, bacteria, and dust mite, etc.). Meanwhile, thanks to extraordinary performance in public-space air handling and management featuring air-flow division and compartment separation , the company's business air conditioning systems have gained very good market reception, as evidenced by its application in Taipei MRT cars, Taiwan Railway trains factories of China Steel and Formosa Plastics, and National Taiwan University Cancer Center. The solution has also been the favorite of green buildings, thanks to its highly energy-conserving VRF and magnetic-suspension centrifugal machine.
TECO's rotary-drum washing machine can eliminate dust mites in clothes with hot water at 60 degrees Celsius, in addition to its automatic tank cleaning function. The company's refrigerator boasts large storage space, plus UV-light disinfection function and a nano-silver disinfection and deodorant device.
Meanwhile, to help consumers kill time by viewing videos during pandemic lockdown, TECO launches mini LED display, enabling excellent image quality even superior to OLED TV.