TECO Granted Sustainability Award for Sixth Straight Year
2019/11/28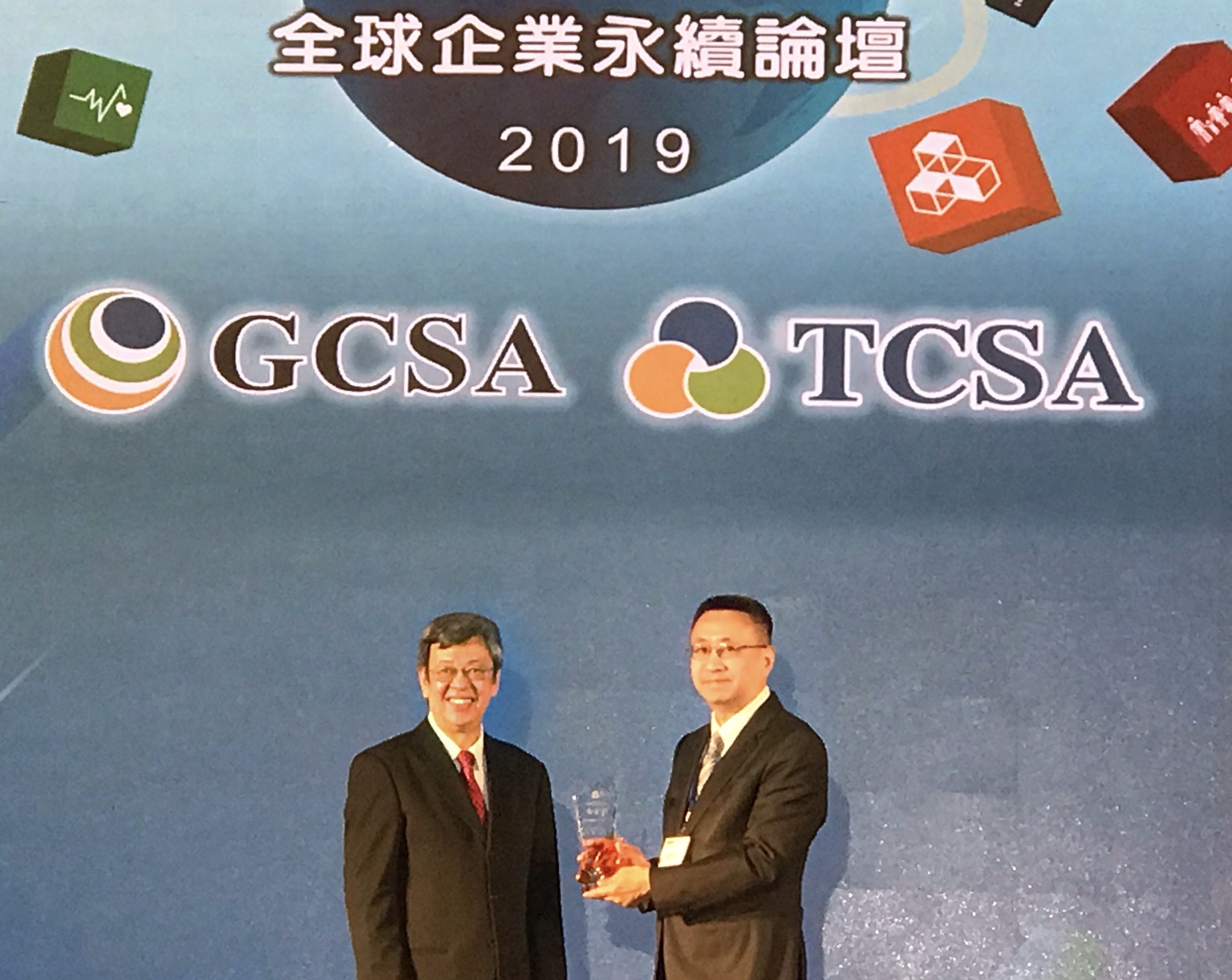 Sophia Chiu, chairperson of TECO Electric & Machinery, has pledged to cut the company's emission by 20% in the next 10 years, after the company was granted the Taiwan Corporate Sustainability Awards for the sixth straight year. 
Chiu made the commitment during the awarding ceremony on Nov. 28, when she received on behalf of the company the honor in the four major categories of the awards, Corporate Comprehensive Performance Award, Best Performance of Specific Category Award, Corporate Sustainability Report Award, and Outstanding Corporate Sustainability Professional Award. 
In order to attain the emission-reduction target, the company will roll out "public-service account" for employees, encouraging employees to contribute to the cause of social sustainability and realization of the corporate vision of "energy conservation, emission reduction, smart application, and automation."
Moreover, the company's production bases worldwide will also take part in the campaign. In addition to energy conservation and emission reduction in manufacturing process, the company will continue switching to the production of green products. In 2018, the company's high-performance motors helped its customers worldwide save power consumption by 620 million kilowatts/hour and reduce emission by 330 million metric tons. Total reduction of CO2 emission caused by the company's green home appliances sold over the past three years topped 34,000 metric tons, equivalent to 89 times the annual absorption amount of Da-An Forest Park in Taipei.
Under the "public-service account" for employees campaign, employees can apply for paid leave for engagement in public services. Participation in the company's charity donation campaign and charity sales will also be credited in the account. Those with high markets in their accounts will be honored with medals.
In acknowledgement of the company's outstanding performance in the cause of sustainability, Taiwan Index Plus Corp. has selected TECO as a constituent stock of Taiwan Sustainability Index.