TECO Will Push Personalized Air Conditioners With Cloud-End APP in 2020
2020/01/03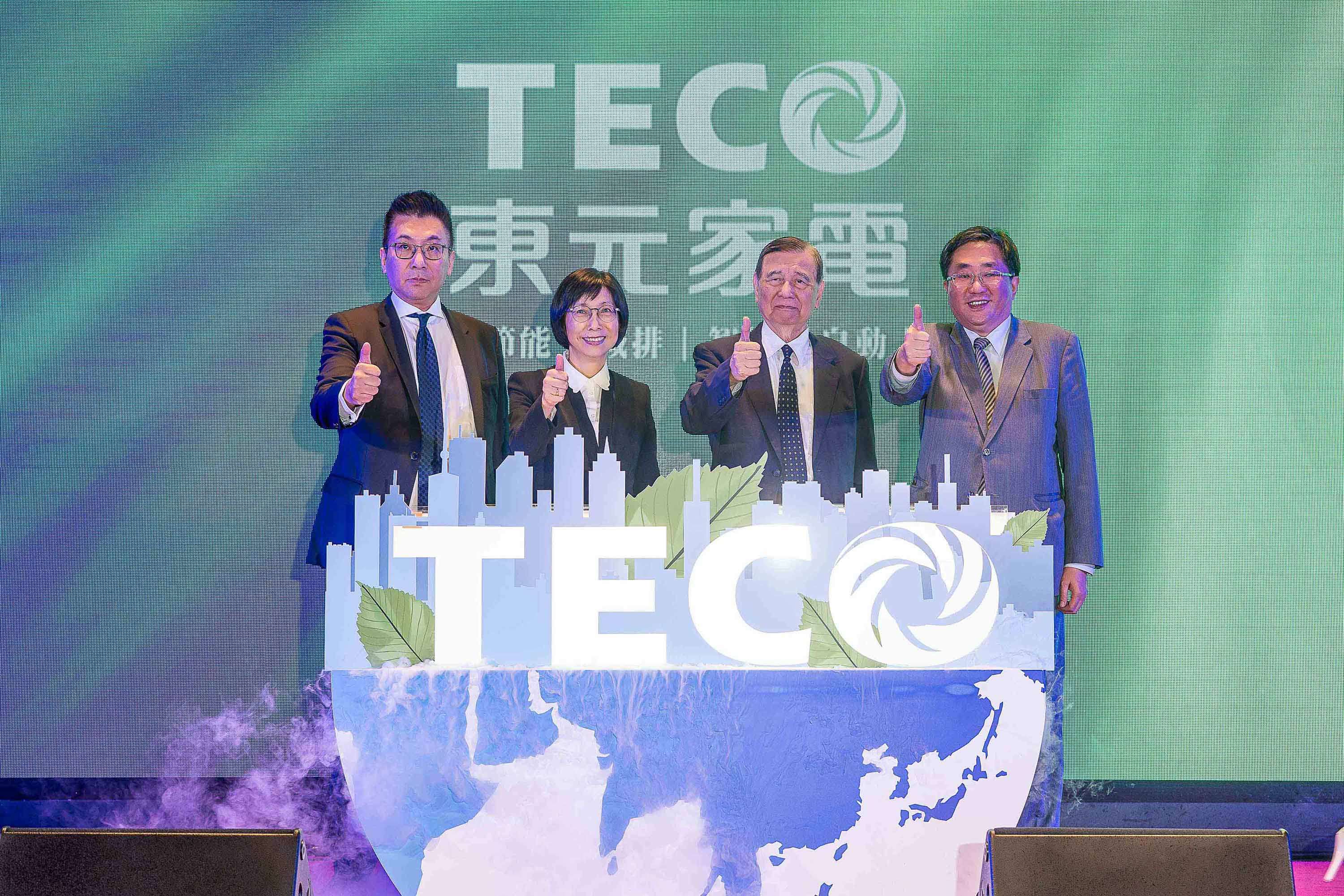 In line with its vision applying technology in people's daily life, TECO Electric & Machinery will push tailor-made household air conditioners boasting APP-enabled cloud-end service in 2020.
The item is a highlight of the company's 2020 new product presentation on Jan. 3, with the theme of "customer daily-life orientation and backing of technology-based management."
The tailor-made household air conditioner comes on the heels of household air conditioners with optional accessories launched last year, which has had very good market reception. Custom commercial air conditioners will also be available this year.
Extra options, for temperature, humidity, air purity, quietness, and rust-proof treatment, will also be available for new air conditioners for 2020.
To assure high delivery rate, home-appliances production will be subject to monitoring for the entire process, covering order placement, shipment, and delivery to the designated sites at designated times.
Simply by pressing a key on remote controller, consumers can activate "cloud-end maintenance and repair service APP for household air conditioner," including cloud-end detection of the operating status of the air conditioner and accumulation of dedicated air-conditioner big data, facilitating standard and consistent maintenance and repair service.
Chairman Sophia Chiu notes that via technology analysis and integrated computing, the cloud-end APP enables provision of standard and highly convenient repair and maintenance, shortening the handling time. Big-data analysis enables forecast for the trend of customer preference, as a valuable reference for new product development in the future. TECO aims to create brand differentiation, provide standard service, and enhance consumer satisfaction.
In line with the appeal of "customer daily-life orientation" and the increasing need for frozen foods, preservation compartment of TECO's refrigerator can also be switched to a freezing compartment. 2020 new model boasts stepless temperature change, new wind tunnel design, and electronic air gate with precision inductive temperature control, plus multi-temperature design (ranging from minus 7 degrees Celsius to 3 degrees Celsius), enabling instant cooking and boiling to help with preservation of foods' delicious tastes. The new refrigerator can prolong the preservation of the freshness of produce and freeze meat and seafood instantly, keeping their fresh taste.
In the commercial sector, TECO will push highly power-saving commercial variable-frequency refrigerators, including four-door version, capable of saving NT$350 in power bill per month and thereby recouping the entire purchase cost in one and a half years. The commercial refrigerators can sound alarm for any abnormal condition, avoiding malfunction and business disruption. In recent years, TECO has been offering custom commercial variable-frequency refrigerators, featuring precision temperature control, humidity control, and blast-strength control, all set to customer specifications, which have been applied in machine rooms, warehouses, and factories extensively.