TECO Rolls Out Customized Smart Trays Retrieval Robot
2019/11/15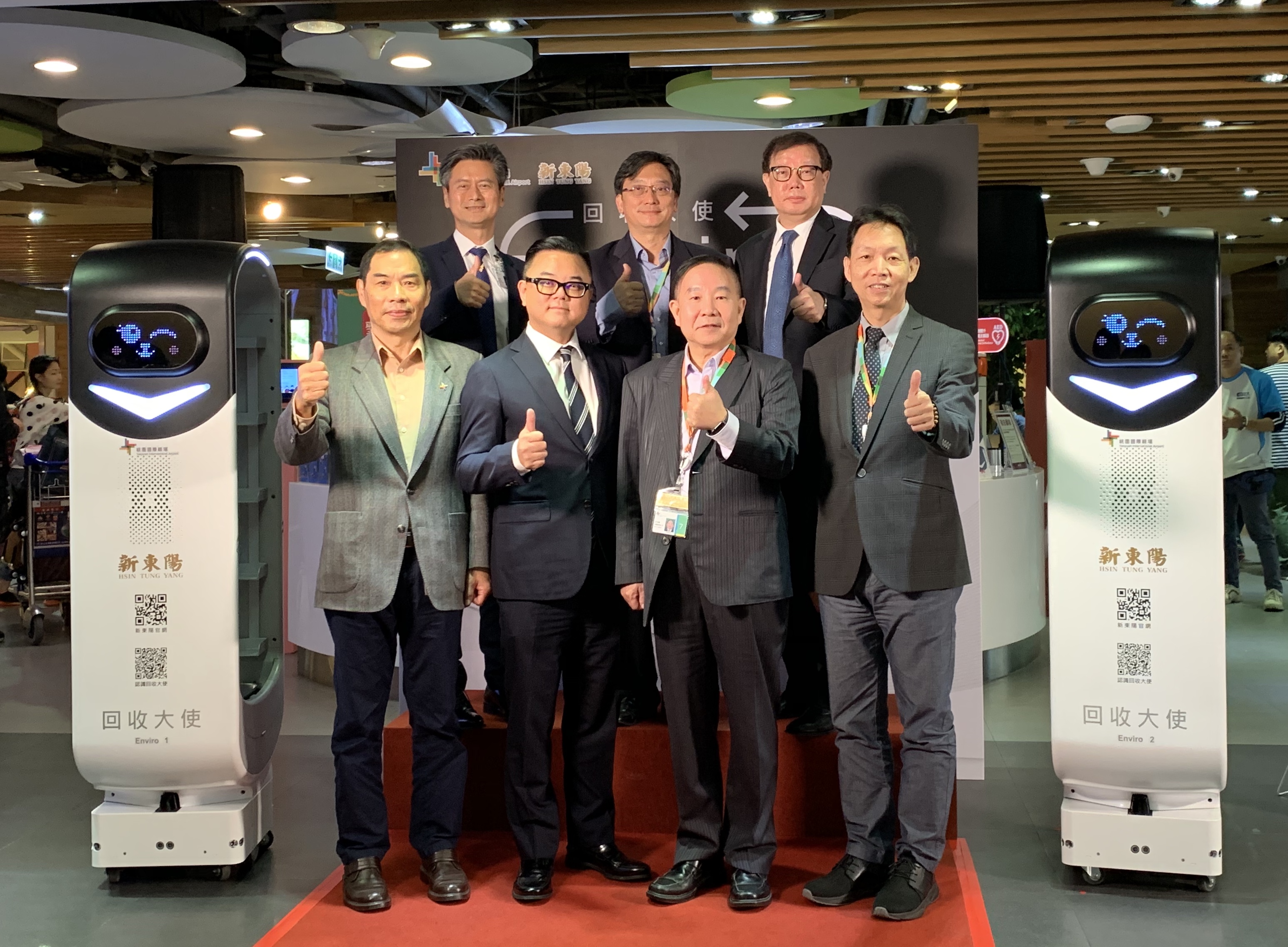 Following the functions of meal delivery and tour guidance, TECO Electric & Machinery has rolled out a new kind of service robot capable of trays retrieval at restaurants, which will be installed at restaurants run by Hsin Tung Yang, an established food firm, in midpoint resting areas of freeway and restaurants in terminal 1 of Taoyuan International Airport.
   Furnished with TECO-made servo actuator and motor and mounted on automated guided vehicle (AGV), the robot has an appearance designed by TECO and Hsin Tung Yang jointly. Different from previous robots resembling human shape, the new robot has a five-layer rack as its body, to maximize the number of trays retrieval each time. A white V-shape mark on the upper part of both sides is reminiscent of the white mark on the neck of Taiwan's native bear.
   A built-in optical radar enables formation of traveling route for the robot quickly, which is also capable of smart barrier avoidance, preventing collision with customers. It can also utter oral warning for customers not to get in the way. The robot boasts smart automatic navigation and each charging enables it to be in service for over eight hours, thanks to the large capacity of its replaceable lithium battery. It can be operated simply with a tablet PC. TECO pointed out that based on the experience from the application of meal-delivery robots since the beginning this year, the company will continue development of service-oriented robots with even stronger functions, such as vocal command and AI-based multi-unit management, giving customers service which is both convenient and fun.
Introduction to TECO's service robot:
Mounted on AGV containing TECO-made DC servo actuator and motor, TECO's service-oriented robot boasts the functions of space positioning, precision traversing, dynamic barrier avoidance, map editing, and car-control setting interface, an embodiment of TECO's outstanding capability in system integration. Three kinds of service-oriented robots have been available, for the functions of meal delivery, tour guidance, and trays retrieval, respectively.