Sophia Chiu Awarded "Asia's Top Sustainability Superwomen
2022/05/09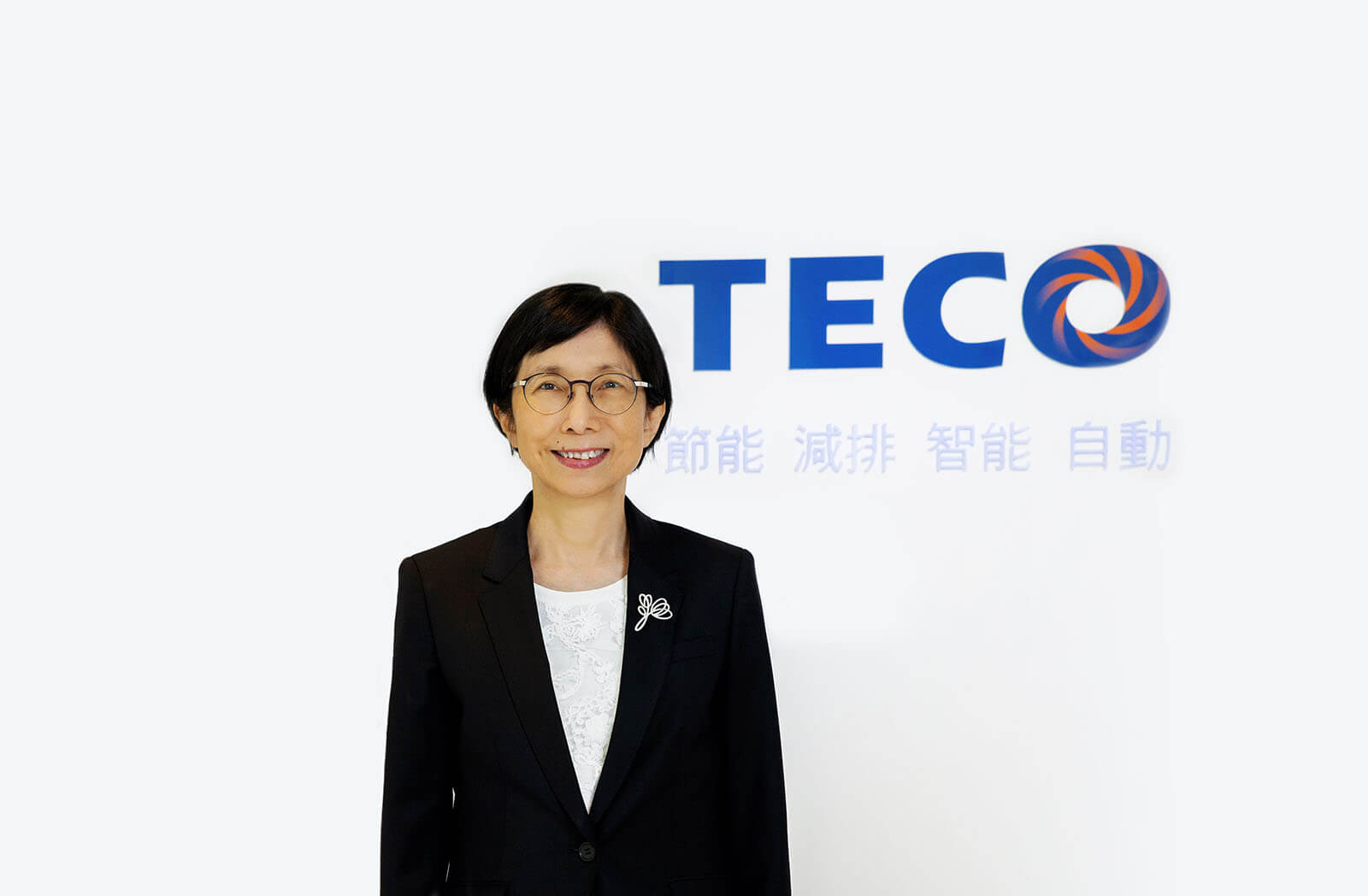 Sophia Chiu, TECO chairman, has been awarded 2021 "Asia's Top Sustainability Superwomen," in acknowledgement of her long-term dedication and contribution to the cause of sustainability. As the only recipient of the award in Taiwan, Chiu attributed her honor to the effort of the company's team, which now envisions to attain 30% emission reduction by 2030 and "carbon neutrality" by 2050 for the group, following reaching the "20% emission reduction in 10 years" goal in 2021, ahead of schedule.
Held by CSR think tank CSRWorks International, 2021 "Asia's Top Sustainability Superwomen" is the fourth edition of the award, which has 112 candidate recipients from 19 countries.
Since assuming the company's chairmanship in 2015, Chiu has had high regard for corporate governance and sustainability, which has won her and the company multiple honors, such as inclusion of the company as a constituent stock of DJSI-Emergint Markets for two consecutive years, platinum award of Taiwan Top 50 CSR reports for seven years in a row, Climate Leadership Award, and top 5% among listed companies in corporate governance evaluation for eight years running, as well as 2020 "Outstanding Professional for Corporate Sustainability" award for Chiu.
In 2021, Chiu put forth the corporate vision of "energy conservation, emission reduction, intelligence, and automation," under which the company has made major inroads in the realm of sustainability, including installation of PV power systems atop the Chungli factory building, for which it has obtained green power license. The company has planned to install similar devices at its mainland Chinese and Southeast Asian plants.
Moreover, the company has been pushing vigorously low-carbon smart factory solution, developing e-vehicle powertrain and energy-storage system, and taking part in offshore wind power projects. In addition, the company set up an ESG office, under the direct jurisdiction of the board of directors, in January this year and will implement "sustainability KPI" this year, in the hope of instilling sustainability concept into the daily operation of every unit and employees.