TECO Smart Anti-Epidemic Robot Granted Silver Award of Taiwan Excellence Awards
2021/11/24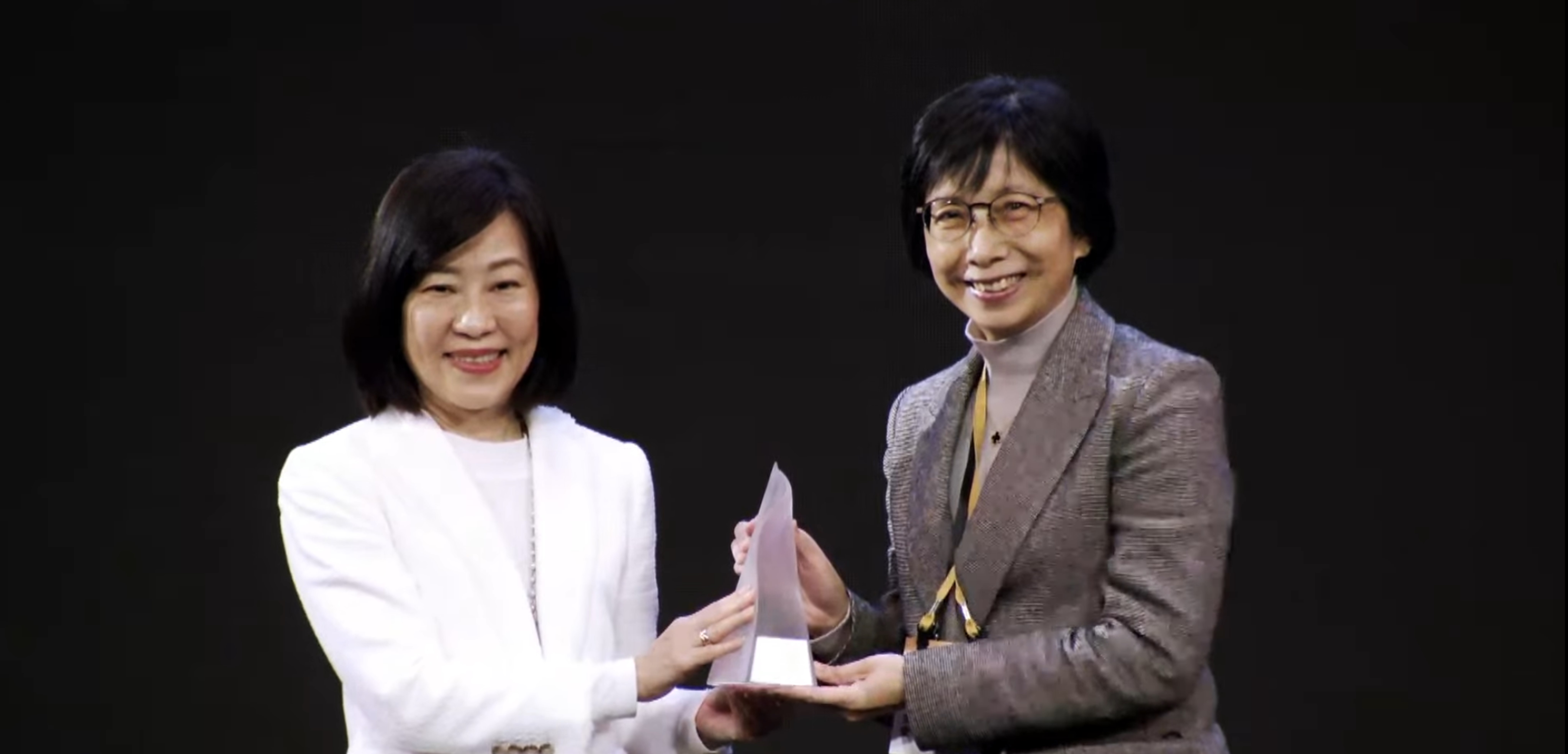 TECO Electric & Machinery Co., Ltd. has staged another stellar performance in 2021 Taiwan Excellence Awards, winning the silver award with its smart ultrasonic spray anti-epidemic mobile robot, after following the golden award for its e-vehicle powertrain "T Power" last year, or the third straight year for it to garner a golden or a silver award.
Developed by the company in less than one year, the robot features lightweight and agile movement, having been applied in multiple sites, including Nangang Software Park, Taipei New Horizon, Honhui Plaza with over 10,000 hours of operating time. The product is poised to make inroads into overseas markets, according to Sophia Chiu, TECO chairman.
Nicknamed "T-Smurf" by the development team, the robot offers double sterilization functions, spraying Japan's patented ultrahaline disinfecting fluid with ultrasonic atomizer for disinfection of upper area and disinfecting the ground with UVC irradiation via UVC LED lamp. Equipped with 33 domestic and foreign patents, the product boasts a unique portable lithium-ion battery set and a battery management system (BMS), good for eight-hour operation. The battery can be charged automatically or manually, enabling around-the-clock operation. It is the latest version of the company autonomous mobile robot (AMR) since its rollout in 2018, following the previous versions of "smart meal delivery robot," "smart dish-collection robot," and "smart follower." It is developing in the direction of collaborative robot.
A number of other TECO products also won the acknowledgment of 2021 Taiwan Excellence Awards, including e-bus powertrain, which boasts modular design, lightweight (15% less weight than other similar-grade motors), higher power output (1.5 times counterparts), and compact size (25% smaller than counterparts),. Another product is the knuckle module of precision collaborative robot, weighing only 1.41 kg, the lightest in the field, whose design can be custom-made, in terms of motor wattage and speed reduction ratio. The number of TECO's award-winning products totals 17 this year, the highest among all the participating enterprises for the award. For more information, please refer to https://www.taiwanexcellence.org/tw/award/product/result?page=1