TECO Group Recruits Fresh Talent on Campus
2019/03/09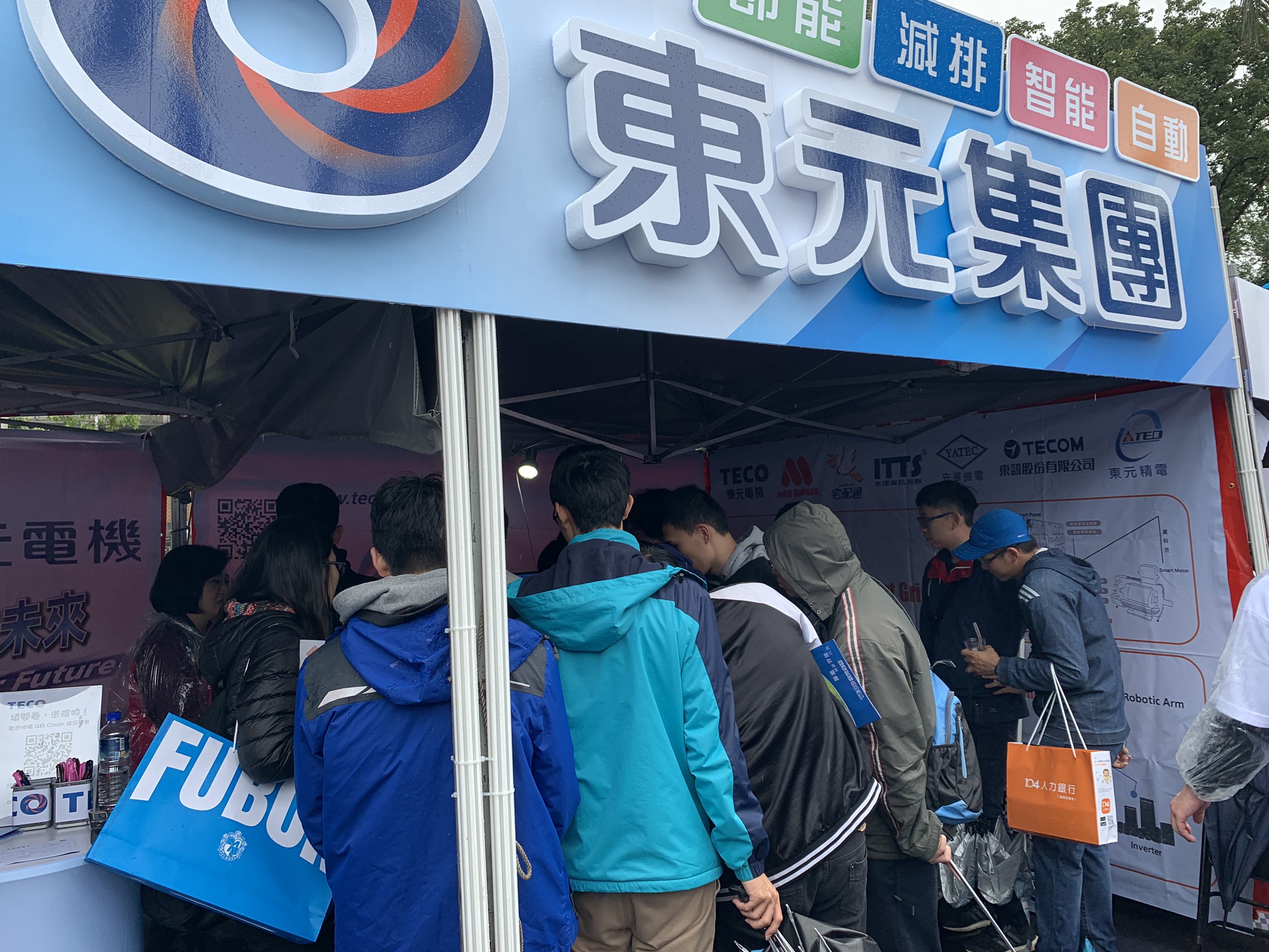 During the talent recruitment fair held on the campus of National Taiwan University on March 3, TECO Group offered 400 job vacancies, plus near 60 positions for management trainees and many internship opportunities, in the fields of electro-machinery, information technology, dining, and service, in the hope of recruiting fresh blood to support the group's development.
During the event, the group installed an impressive 18 meter-long booth, exhibiting job openings offered by member companies of TECO Group, including TECO Electric & Machinery, Yatec Engineering Corp., Information Technology Total Services Co., Ltd., Mos Burger, and Taiwan Pelican Express Co., Ltd.,. all with strong need for talent in various fields for their business plans.
In line with the vision of "energy conservation, emission reduction, smart application, and automation," TECO Electric & Machinery, for instance, inaugurated high-performance smart electric-engineering production line last year, stepping into the era of smart manufacturing. In general, TECO Group is foraying aggressively into the fields of IoT (Internet of things), big data, and other could-end businesses. Therefore, in the campus fair, it set sights especially on applicants with interest or expertise in smart automation and IoT.
The recruitment of management trainees is mainly for the group's dining and logistics arms. The group will provide all-round training for those trainees, including related courses, experience inheritance, and internship. Mos Burger notes that in addition to domestic jobs, overseas openings are also available for management trainees.
Sophia Chiu, chairperson of TECO Electric & Machinery, points out that the group welcomes those with ambition, passion, and daring to join the TECO family, which will offer them not only opportunities for career with development potential, on both the domestic and overseas fronts, but also competitive pays, based on their expertise, education, and experience.