TECO Contracts With CIP in Building Onshore Wind-Power Substation
2019/08/05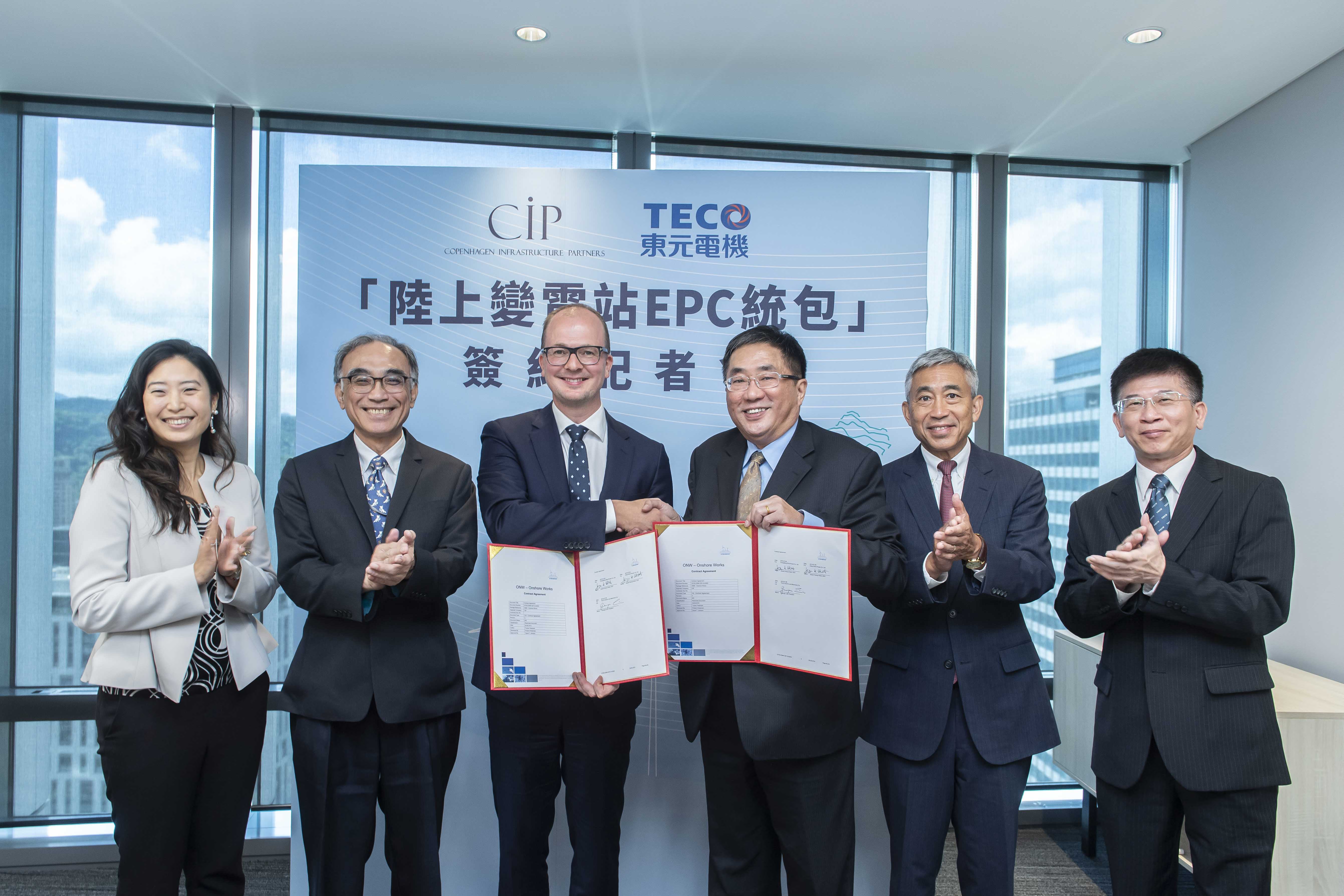 On August 5, TECO Electric & Machinery signed a contract with Danish wind-power developer CIP for construction of a substation in Changhua Coastal Park, meant to link up two offshore wind farms, Changfang and Xidao, with the grid of Taiwan Power Company.
In line with the government's localization policy for wind power, TECO, as the general engineering contractor for the project, will purchase mainly indigenous electrical equipment for the project.
TECO will also construct submarine cables to transmit power output of the two wind farms, to be developed by CIP, to the substation; the two wind farms, off the coast of Changhua County, boast combined capacity of 600 MW, which will be built in two stages, 100 MW in the first stage and 500 MW in the second stage, scheduled for grid connection at the end of 2021 and 2023, respectively.
TECO points out that it will apply its abundant experience in substation construction and strong electric-equipment technology in the project, which needs a custom-made solution for coping with the challenge of the high-temperature, humid, and salty environment. The substation will be an automated one, featuring remote monitoring.
Ho Yi-kai, CEO of CIP Taiwan, cites TECO's strength in design, manufacturing, testing, and electric equipment, as main reasons for selecting it as the general engineering contract for the project. The project is scheduled to break ground in early 2020.