Sophia Chiu Granted Sustainability Award
2020/11/18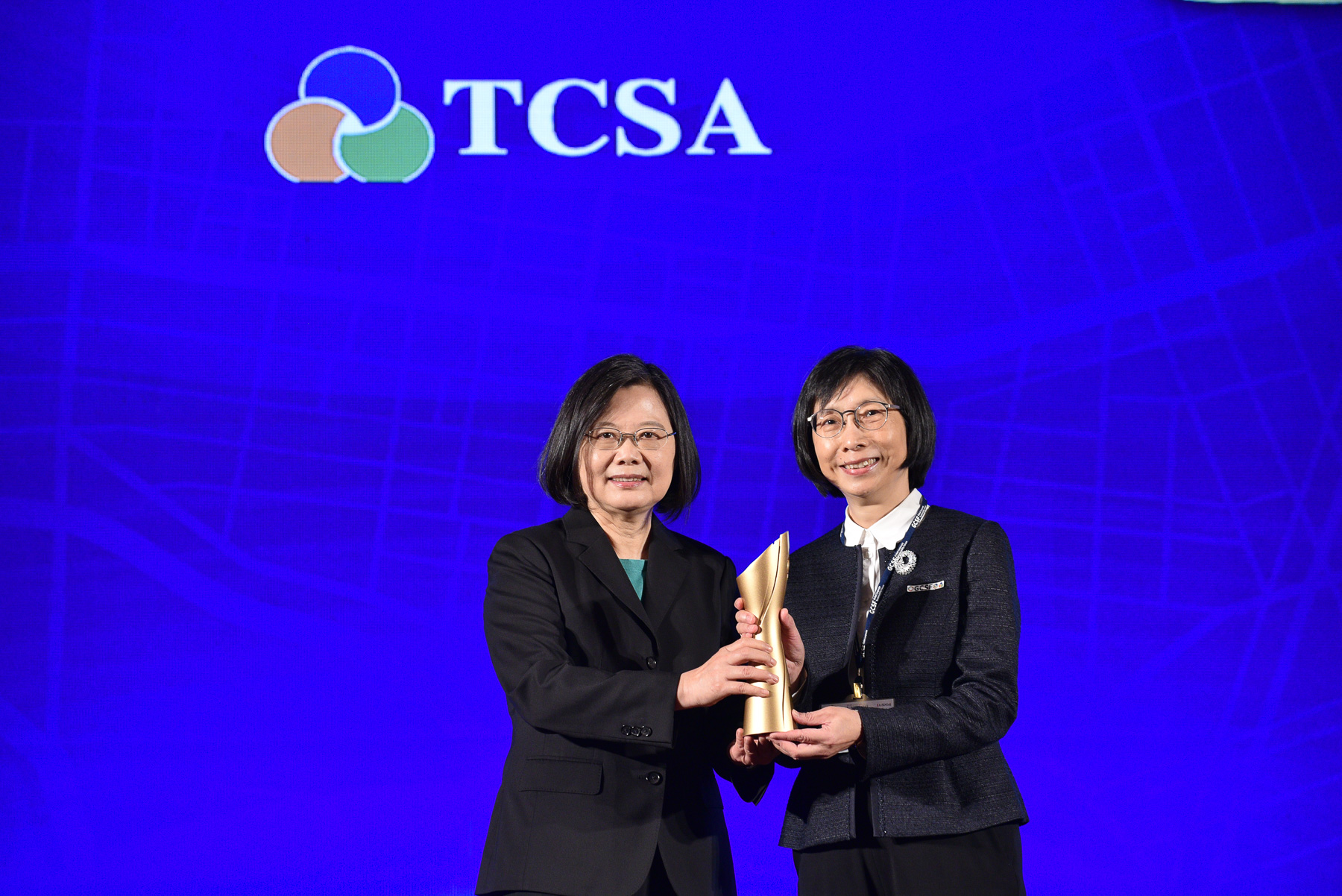 Sophia Chiu, chairman of TECO Electric & Machinery, has been granted excellent personality award of "Taiwan Corporate Sustainability Awards (TCSA) by Taiwan Institute for Sustainable Energy, in acknowledgement to her contribution to the cause of corporate sustainability.
Under her leadership following her assumption of the chairmanship in 2015, TECO has performed excellently in corporate sustainability, as evidenced by the acknowledgement of platinum award of top 50 CSR report of TCSA for six years in a row, top 5% in corporate governance evaluation by the TWSE, and inclusion as a constituent stock of "FTSE4Good TIP Taiwan ESG Index." She has made TECO a leading brand for green energy in Taiwan, in line with the corporate vision of "energy conservation, emission reduction, intelligence, and automation."
TECO has pledged to cut emission by 20%, double the national goal, in a 10-year period starting 2015, having attained 90.4% of the target by 2019. In recent years, the company has made major inroads into renewable energy, including electric-car powertrain, PV power station, and onshore engineering of offshore wind power. "Sustainable development and corporate value form a virtuous circle, as a friendly environment is conducive to corporate benefits, leading to a good ESG (environment, society, and governance) setting," remarks Sophia Chiu.
Chiu oversaw the establishment of "corporate governance and sustainability committee," supervised by independent directors, in 2018, instilling CSR concept in corporate culture, setting up a good governance system, strengthening management function, fulfilling corporate social responsibilities, and attaining sustainable development. The company has also rolled out "employee public-benefit account" and endorsed programs of TECO Technology Foundation in scientific and artistic education in remote areas, which have benefitted 10.651 school children.
Sophia Chiu notes that efforts of TECO in corporate governance, environment sustainability, employee care, and social participation will boost its sustainability competitiveness in the fast changing global market.