TECO Becomes Constituent Stock of F4G TIP TW ESG Index
2019/04/17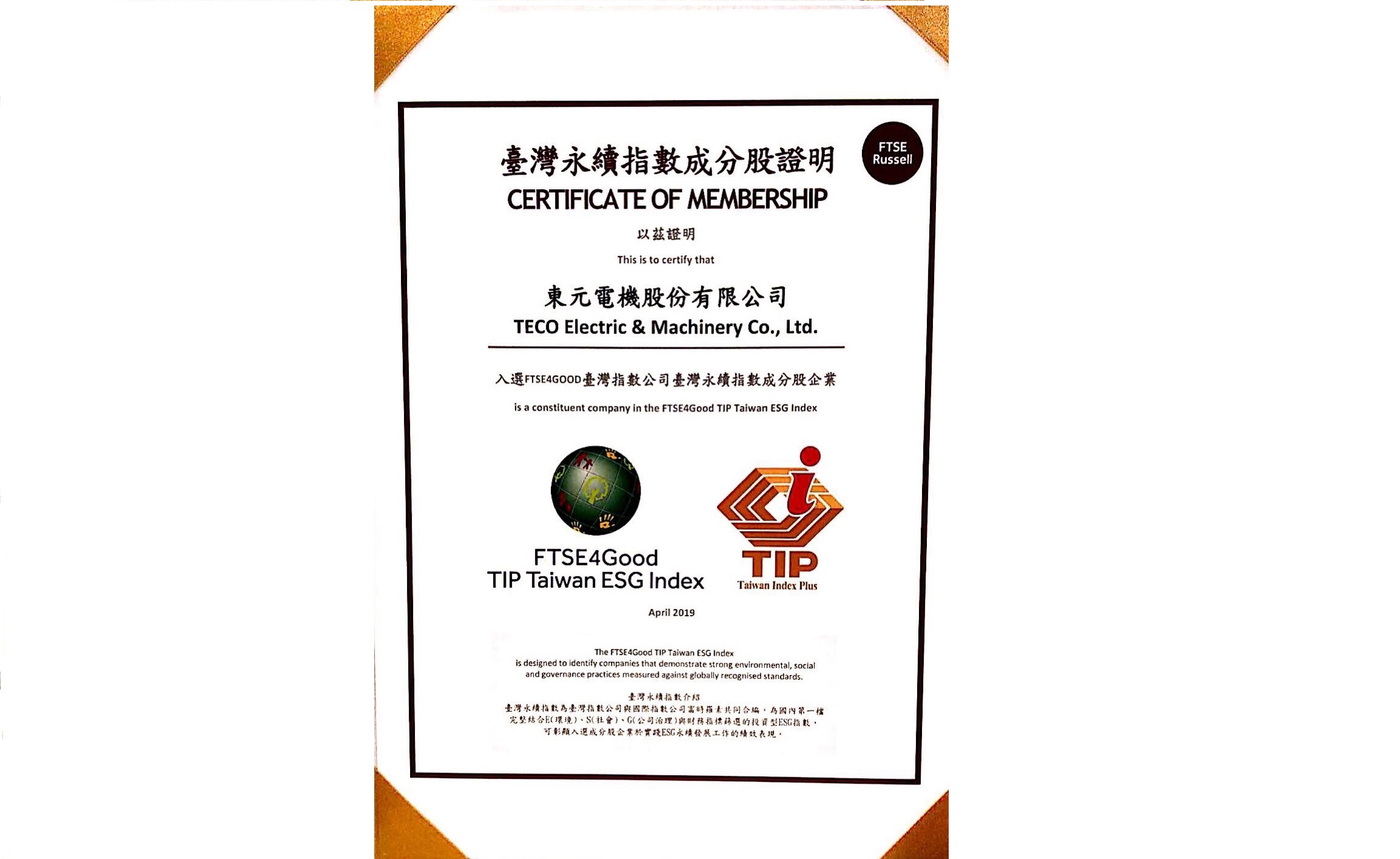 In recognition of its contribution to sustainable development, TECO Electric & Machinery has been selected as a constituent stock of FTSE4Good TIP Taiwan ESG Index (F4G TIP TW ESG Index, in short), for which it was granted a certificate for proprietary corporate mark on April 16. Sophia Chiu, TECO chairperson, pointed out that for years, TECO has been actively fulfilling corporate social responsibilities and seeking sustainable development, conforming to an all-round development which addresses environment, society, and corporate governance (ESG), so as to lead suppliers in forging a green supply chain.
The index is compiled by Taiwan Index Plus Corp. and FTSE International Limited jointly, with constituent stocks being selected from constituent Taiwanese stocks of FTSE4Good Emerging Index with good financial standing.
The concepts of corporate governance and sustainable development have figured prominently in TECO's operation, as a result of which the company has been granted corporate sustainable award for four years in a row, plus inclusion in top 5% in "corporate governance evaluation" for fourth straight year and acknowledgement of the corporate citizen award of Commonwealth magazines for seven consecutive years.