Sophia Chiu Awarded for Contribution to Smart City
2019/09/05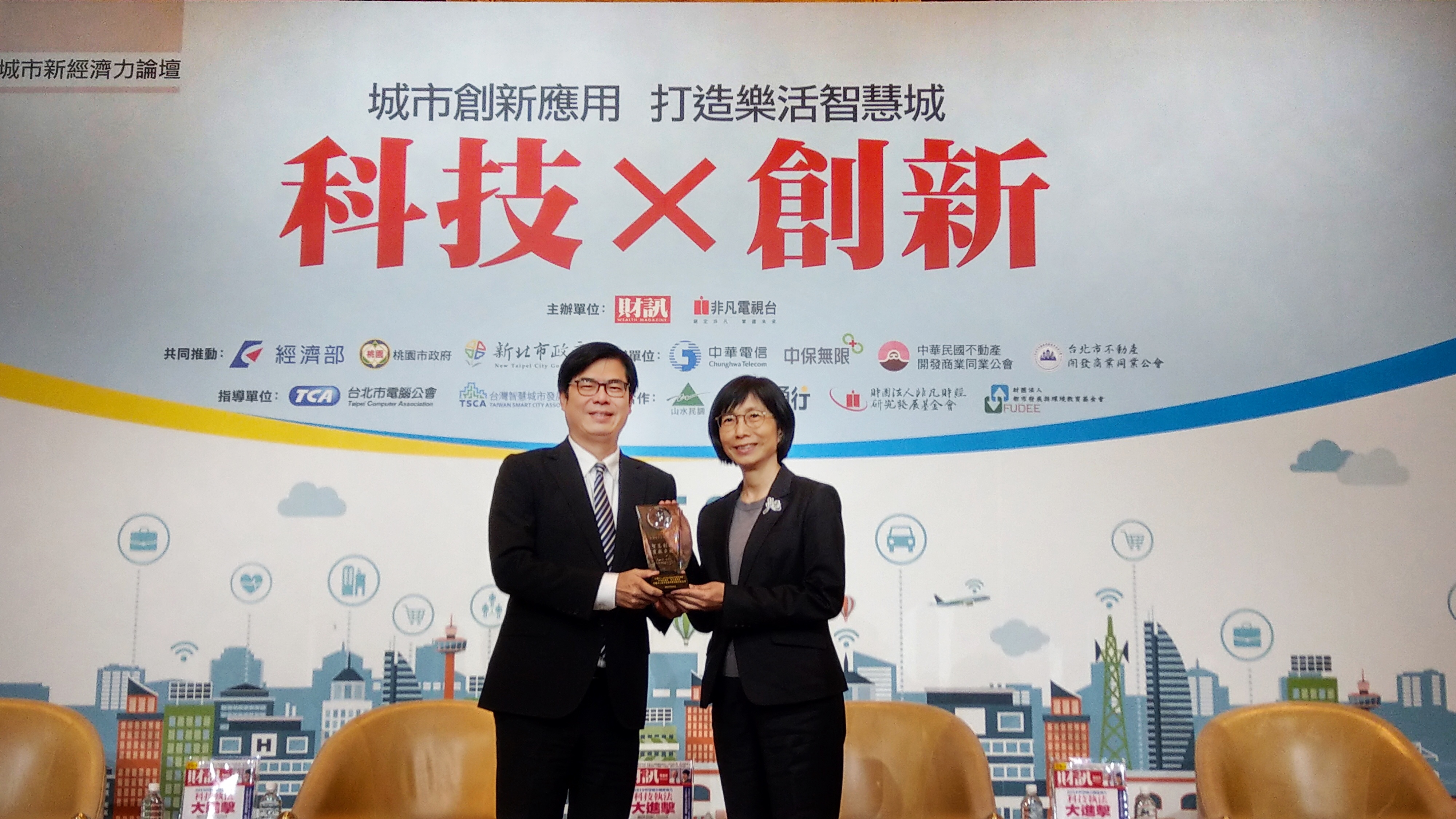 Sophia Chiu, chairman of TECO Electric & Machinery, has been granted 2019 excellent contribution for smart city award by Taiwan Smart City Association, in acknowledgement of the company's remarkable development in smart city under her leadership in recent years.
Over the past 14 years under the stewardship of Chiu, as president and chairman, TECO has extended its reach from motor manufacturing to information and communications technology and then smart application further, including smart retail, smart logistics, smart community, and smart manufacturing, for which it has rolled out various products and services.
The company, for instance, has established an "automatic motor stator production center" at its Chungli plant, containing many self-developed key smart technologies, which won the company 2018 "Smart Machinery Award" granted by the Ministry of Economic Affairs. Sophia Chiu remarks that smart manufacturing is key for Taiwan to stand out on the global market, which, if applied extensively in supply chains, can significantly augment the competitiveness of local medium- and small-sized enterprises. Therefore, TECO has helped 12 local suppliers upgrade their information systems, thereby incorporating them into its smart manufacturing system, which facilitates inventory management and shortens delivery. Moreover, just inaugurated in July, the company's new Vietnamese motor plant in Becamex Industrial Park in Binh Duong Province boasts smart production lines, with online connection to Taiwan headquarters which can monitor its operation real time, boosting management efficiency.  
In the realm of smart service, the company rolled out automated guided vehicle (AGV) in 2018, followed by the launch of self-developed service-oriented robot, the first such product in Taiwan, for the services of meal delivery and dish retrieval at restaurants, whose applications will be extended to logistics, public service, medical care, and security inspection. 
TECO has constantly unveiled innovative smart applications, such as smart motor featuring energy conservation and emission reduction, cloud-end air conditioning, and cloud-end monitoring for preventive diagnosis and maintenance and repair forecast. Sophia Chiu notes that how to apply big data and online-connection function of smart technologies, including IoT and cloud end, in solving the problems of smart city or people's daily life, in terms of application scenario and control method, will be key for acceptance of smart products and services by customers.
The excellent contribution for smart city award of Taiwan Smart City Association is granted to individuals, in recognition of their persistent effort in laying the foundation of smart city. With over 20 years of service at TECO, Sophia Chiu has led the company in marching towards the vision of "energy conservation, emission reduction, smart application, and automation," since she became the chairman in 2015.