TECO Smart Meal-Delivery Robot Granted Silver Taiwan Excellent Award
2019/11/27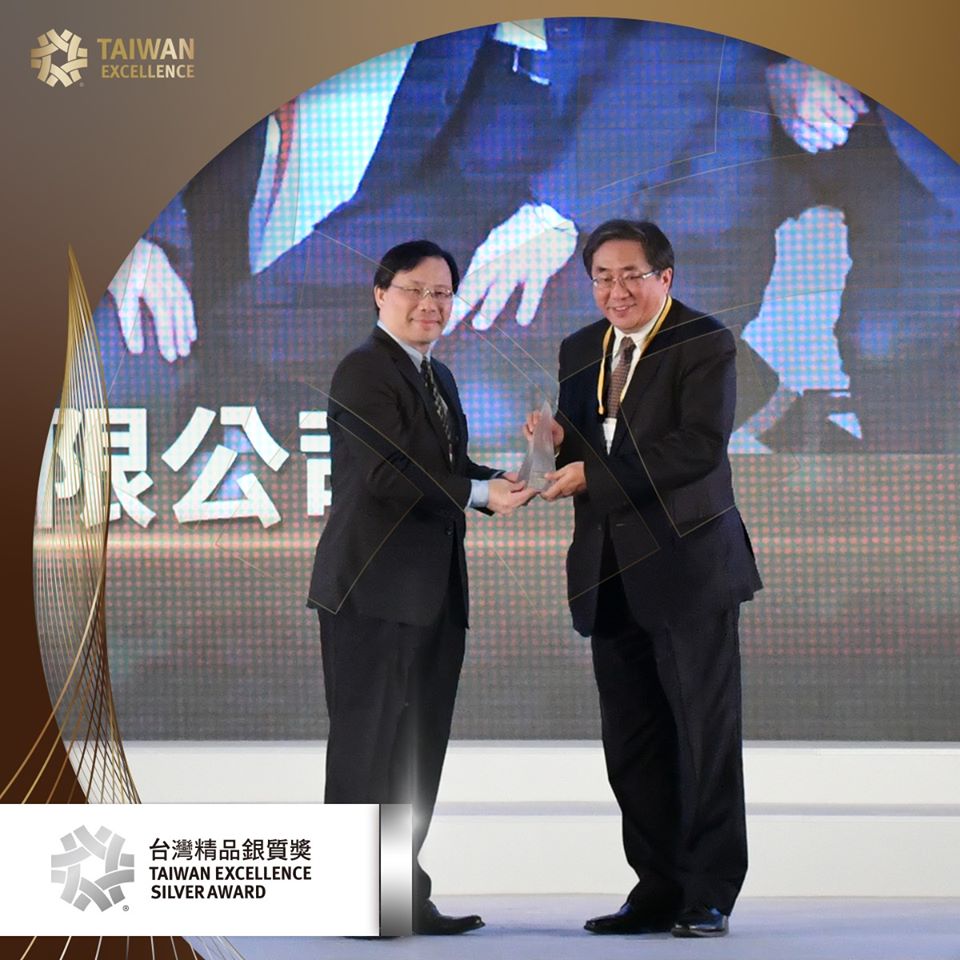 TECO Electric & Machinery has 10 products granted 28th "Taiwan Excellent Award" this year, including the top honor of golden Silver award for its smart meal-delivery robot, representing acknowledgement for the company's smart IoT technology which is a major fruit of the company's effort in technological upgrading in recent years.
The smart meal-delivery robot underscores TECO's readiness in tapping the world's fast expanding market for service-oriented robots, following years of heavy investments in smart manufacturing and artificial intelligence worldwide. It embodies TECO's solid technological strength in control and driving equipment and mechatronics. Plus its existing home-appliances and dining-business channels, the company is well poised to foray into the service-oriented robot market. TECO's smart meal-delivery robot is an indigenous product, deriving from TECO's own R&D and design, plus local production. It is mounted on an automatic guided vehicle (AGV), also granted 2020 "Taiwan Excellence Award," which employs TECO's servo actuator and motor and incorporates the company's various key technologies, including mechanical design, automatic control, motion control, digital control, motor control, and programming and internet protocol (IP). The body of the robot can be custom-made, highlighting customers' corporate image. In fact, the robot has been in service at the outlets of MOS Burger in Taiwan, the first such robot working at a fast-food chain outlet worldwide, fully manifesting TECO's strength in design, manufacturing, and system integration.
TECO plans to gradually enrich, modularize, and customize its AGV, thereby expanding its application fields and develop a complete set of service-oriented robots, taking advantage of its various core technologies, including trackless navigational technology, audio system, multi-vehicle management, and vehicle-dispatch system. In addition to the meal-delivery robot, two other TECO-made service-oriented robots have been in service on the market, "used-dish collection robot" at Taoyuan International Airport and "service-introduction robot" at restaurants, which can help restaurants solve the problem of manpower shortage. Via cross-industry alliance and industry- and academic-cooperation, the company plans to expand the applications of service-oriented robots to medical care, travel, and security.
Other award-winning products of the company this year include "smart-monitoring ultra-high power-density motor," "cloud-end smart mixed motive-force water chiller," "smart-monitoring anti-blast motor," "Internet-connected wind power/hydropower inverter," "smart Internet-connected variable-frequency air-conditioning PM2.5-cleaning module," "smart twin-motive force energy-conserving Internet-connected variable-frequency commercial water-cooled packaged air conditioner," and "Internet-connected high-performance current-vector inverter," plus "filling machine solution," which employs TECO's electric-control system.