Introduction
HVAC (heating, ventilation, air-conditioning, and cooling) system is an air conditioning system mainly for application in large buildings, featuring water chiller coupled with fan coil and air handling unit for alteration of cooling and heating modes, plus combination with inverter and programmable logic controller (PLC), as well as the utilization of energy management and monitoring system, thereby attaining optimal comfort in indoor temperature, humidity, air cleanness, and air ventilation, thereby optimizing energy efficiency and power conservation.
Since TECO possesses R&D and manufacturing capabilities for large water chiller, motor, inverter, PLC, and energy management system, it can supply custom business air conditioning systems, plus global technological and maintenance and repair services, enabling comprehensive software and hardware integration for the creation of a comfortable environment with really high energy efficacy and power saving. HVAC, therefore, is capable of producing substantial economic benefits.
Our advantages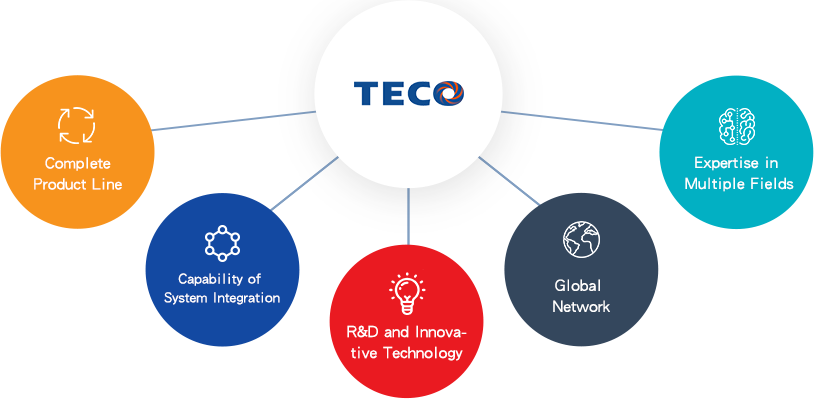 Structure diagram of HVAC system
HVAC system is a control system covering temperature, humidity, air cleanness, and air ventilation. With alteration of cooling effect and heat dissipation, caused by air conditioner and water tower, respectively, inducing ventilation, which produces fresh air for discharge via air handling unit (AHU). TECO can supply a complete high-efficiency custom system furnished with various components, including motor, inverter, and pump.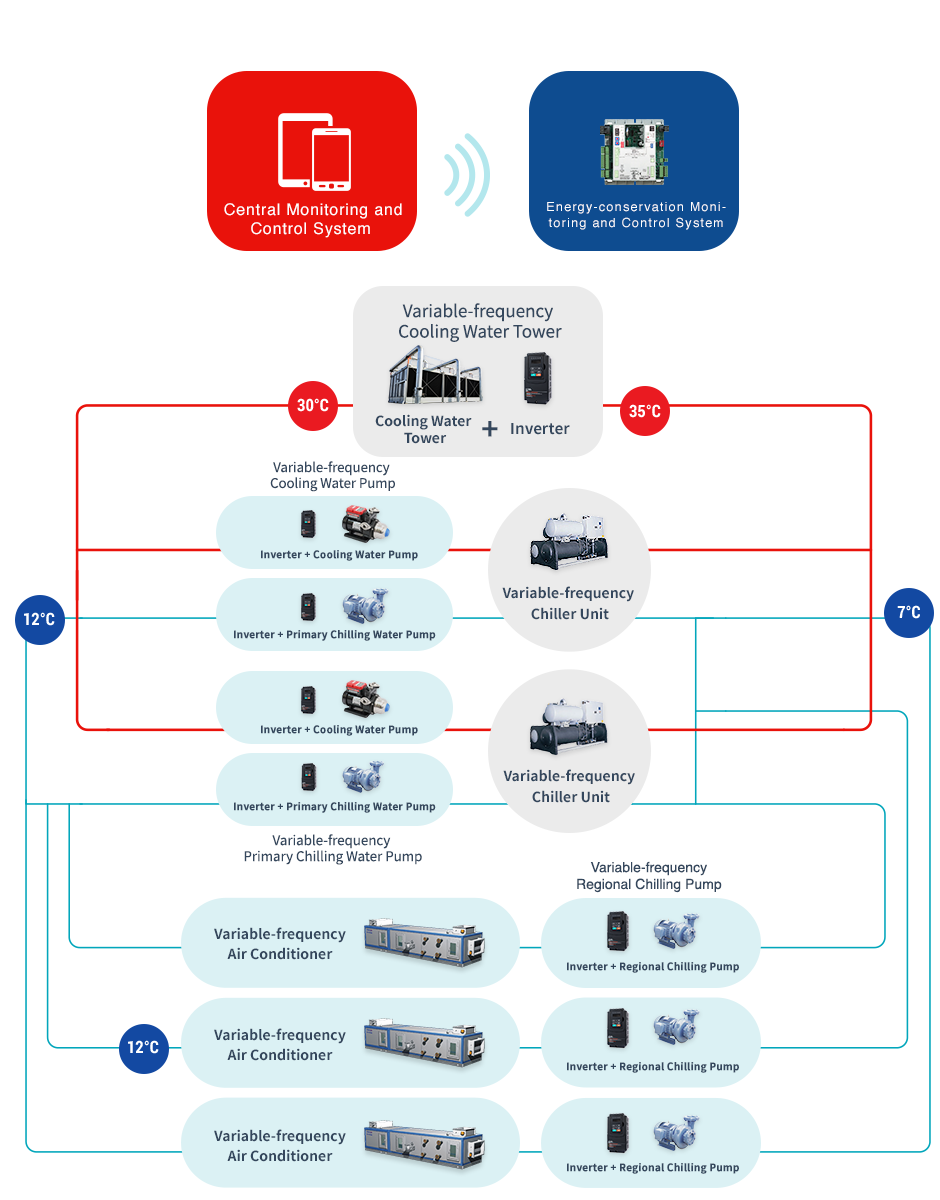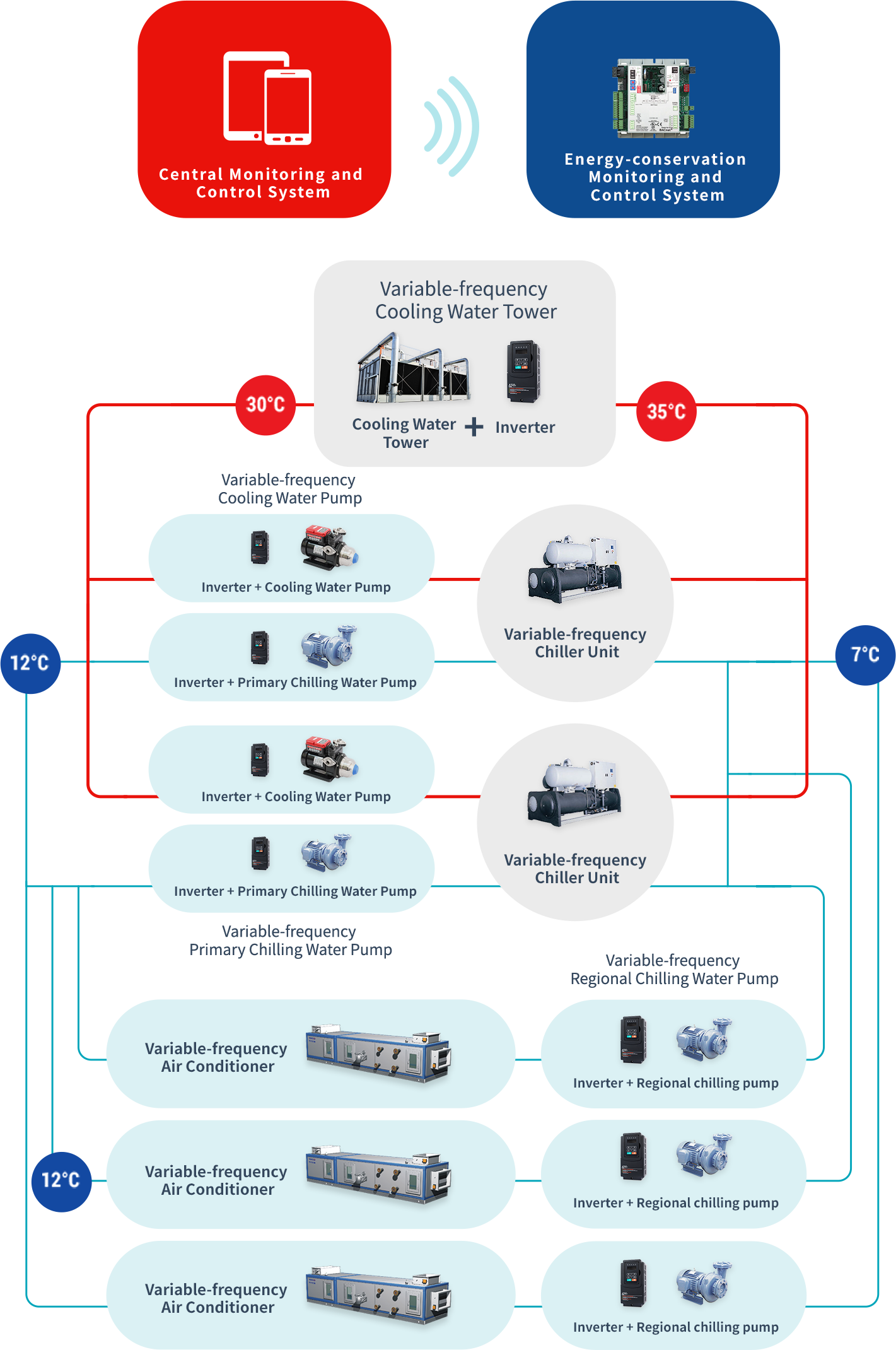 Scope of industrial applications
Business buildings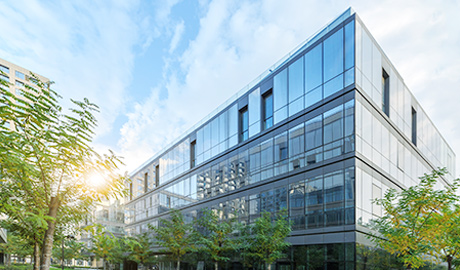 Application instances
Chinese Petroleum Corporation Building,Fubon Life Tungnan Building
Shopping outlets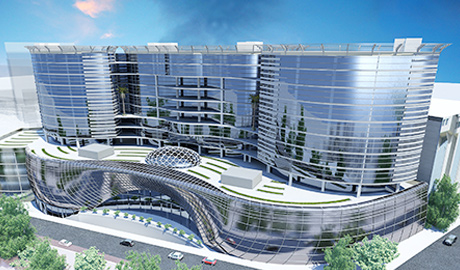 Application instances
TaiMall Shopping Center, Wind Lion Plaza Kinmen, MetroWalk Shopping Center, Taisuco Shopping Center
Hotel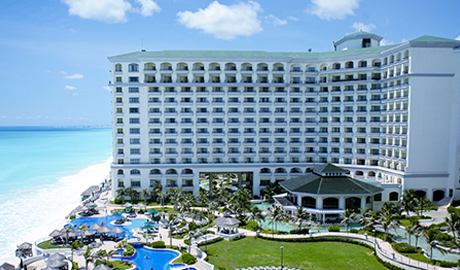 Application instances
Farglory Hotel Hualien, Naruwan Hotel Taitung, Windsor Hotel Taichung
Industrial construction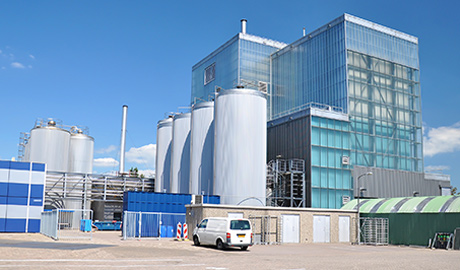 Application instance
Kueishan plant, HTC Corp.