TECO Introduces Turkey's MADO Ice Cream to Taiwan
2018/06/29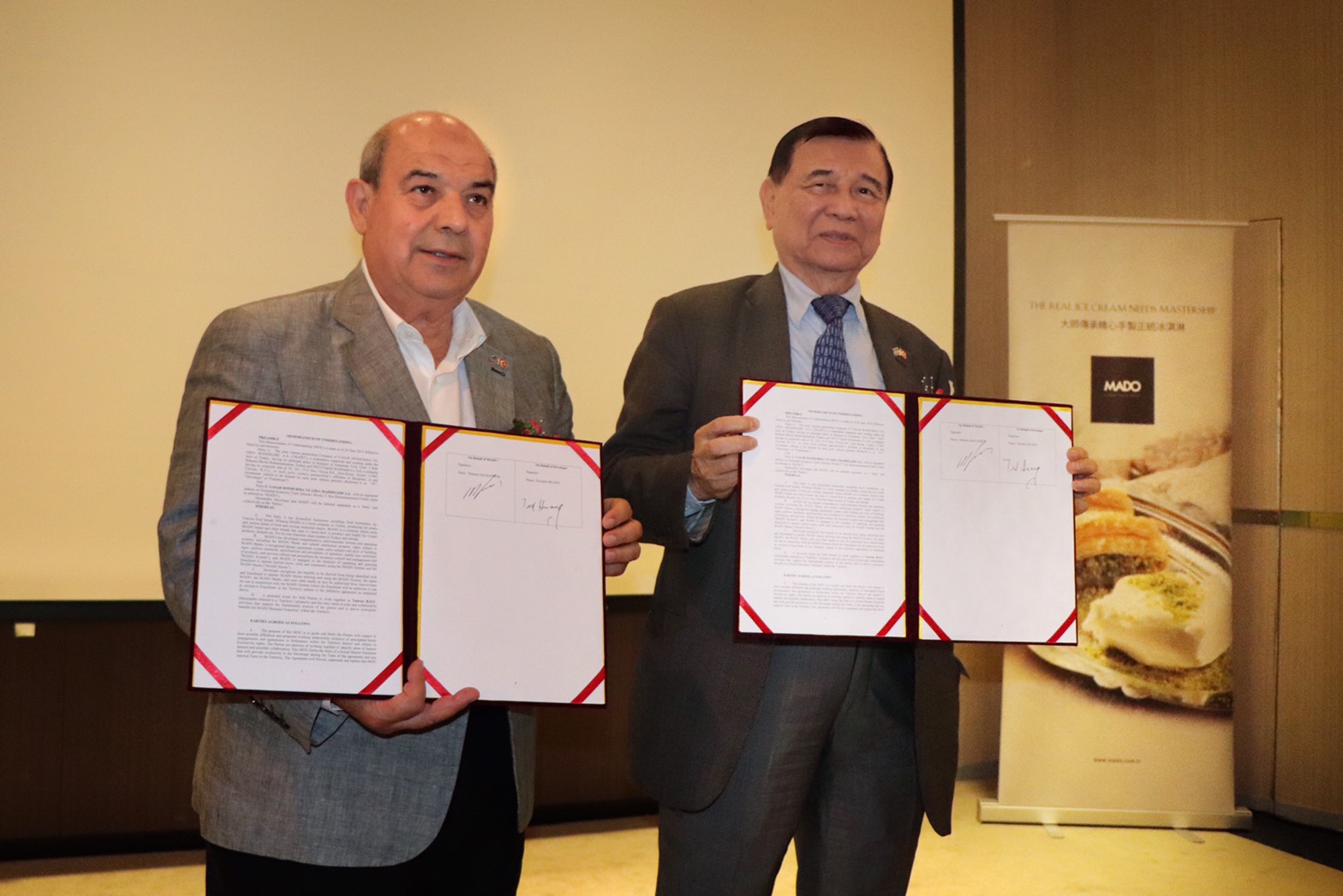 With an eye on the potential of exotic foods on Taiwan's market, TECO Group has set up a joint venture with MADO Group of Turkey for introducing MADO-branded ice cream and pastries into the island.
An a renowned pastry chain brand with 168-year history in Turkey, MADO boasts over 300 local outlets, on top of coffee shops and restaurants spread in over 22 countries.
MADO ice cream has a solid and elastic texture and can only be cut with knife, plus a unique flavor resulting from the ingredient of gelatin-rich salep powder and special manually stirring skill. People have to use knife cutting a piece from the ice cream and put it into mouth with a fork, waiting for it to soften and beginning to chew, diffusing the aroma in the mouth, a unique experience which wins the ice cream its global fame. When enjoying the delicious food, customers often greet jokes from storekeepers with laughter, creating a jubilant mood in the outlet.
As a long-term advocate for the development of Taiwan-Turkey economic and trade relationship, Theodore Huang, chairman of TECO Group and chairman of the Taiwan-Turkey Business Association (TTBA), is the mastermind behind the joint venture. Huang remarked that based on Taiwan's culinary culture, TECO will introduce even more international quality food brands to Taiwan, giving local consumers multiple options for food.
Mehmet Kanbur, chairman of MADO Group, pointed out that MADO intends to spread its additive-free, natural, and healthy ice cream, hailing from Turkey's Anatolian peninsula, to the world, adding that "We will make Turkish people proud with our new business in Taiwan and contribute to the development of Taiwan-Turkey trade and economic relationship."
Founded by Yaşar Kanbur in 1950, MADO has developed into a pastry chain brand from 1991, offering, as mainstay item, ice cream in 20-30 flavors, whose main ingredient goat milk is supplied by pastures full of thyme, astragalus, hyacinth, and saffron.