TECO Allies With Walsin via Share Swap in Capital Increment
2020/11/20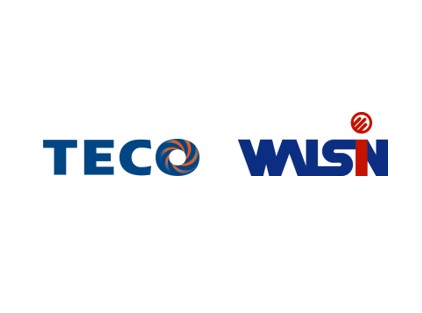 TECO announced (Dec. 20) formation of a strategic alliance with Walsin via share swap in capital increment, aiming to tap the markets of smart grid, smart manufacturing, and renew energy jointly. The corporate marriage has been ratified by the boards of directors of both parties.
According to their agreement, Walsin will float 205,332,690 new shares, in exchange of 171,103,730 new shares of TECO, at a ratio of 1:0.83, as a result of which Walsin will own 8% stake in TECO, which in return will hold 6% stake in the former.
The alliance is expected to create a significant synergy, combining the advantages of both parties to foray into the aforementioned emerging markets. TECO ranks among the world's top five motor manufacturers, on top of major inroads into green energy, energy management, and smart manufacturing in recent years, while Walsin is a leading manufacturer of basic materials, including electric wire and cable, in Taiwan, and has been striving to enter the fields of smart grid, PV power, and wind power in recent years.
The two companies have had a longstanding partnership and expect the alliance will inject strong growth momentum for both, thereby creating long-term benefits for their shareholders, in coming years.
TECO Electric & Machinery
Founded in 1956 as a motor manufacturer, TECO has diversified its operation into an extensive range, covering heavy electric machinery, home appliances, information technology and communications, and dining and service over the past years. Its business scope has spanned over 40 countries. As a new constituent of 2020 Dow Jones Sustainability Index (DJSI), TECO strives to become a world-class brand, under the vision of "energy conservation, emission reduction, intelligence, and automation."
Walsin
Founded in 1966, Walsin has been dedicated to the fields of electric wire and cable, stainless steel, resources, and foreign trade and has become a leading brand in electric wire and cable and stainless steel in the Greater China region.